BP2530 - Garmin GPSMAP 1222/1242/A12 -  Touch Screen Visor
These visors were designed to reduce the glare and the water off your fish finder screen. By using a fish finder visor, it allows you to reduce your screen brightness and still see the screen clearly which prolongs battery life. We produce specific molds for each model of fish finder to provide a neat fit to keep your vessels electronics looking good.
This visor was made to suit the following models:
Garmin GPSMAP®  1222 Touch
Garmin GPSMAP®  1242 Touch
Garmin GPSMAP®  A12  Touch
 
****This Visor does not fit the Non Touch Screen Models****
Benefits of the BerleyPro Visor
Reduced Glare
Splash protection (and around card slots)
Reduced running temperature especially keeping the sun off touch screens
Longer battery life by reducing brightness
Makes touch screens easy to use with less water
Made in Australia.
Looking for visors to suit other brands? Click Here!
Key Benefits
| | | |
| --- | --- | --- |
| | | |
| Reduce Temperature | Protect Card Slots | Save Battery Life |
| | | |
| Improve Touch Screen | Prolong Lifespan | Reduce Glare |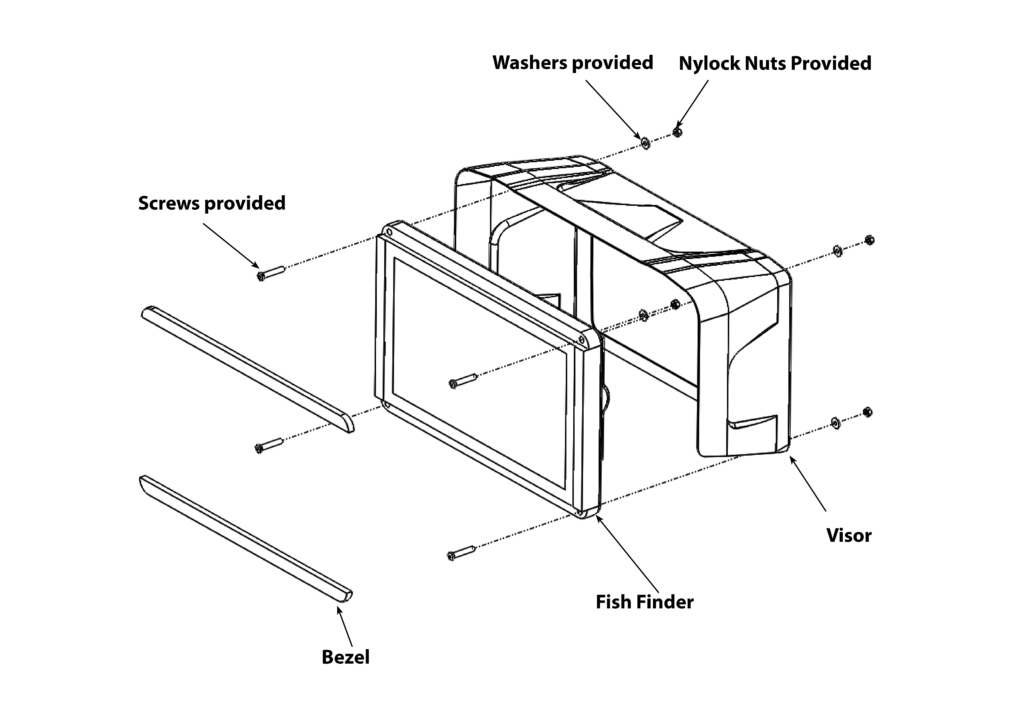 Installation works with both dash/flush mounted or gimbal setups
Visit Mariner Sails retail store
Mariner Sails, Inc., 11110 N. Stemmons Fwy, Dallas, TX 75229, 972-241-1498
Come down to our retail store to experience the largest collection of Kayaks - be amazed by the vast options in accessories or come have a chat with our staff members - experienced sailors, kayak anglers, windsurfers - with over 100 years of combined "on-the-water" experience.

9am - 5pm Monday- Friday (Temporary Hours)
10am - 4pm Saturday (Loft Closed on Saturday)

Learn more about our store
Serving water sports enthusiasts for over forty seven years specializing in Kayaking, Windsurfing, SUP, Sailing and Sail Making.