Mariner Sails Closed Independence Day
Hello Mariner Sails Friends and Family!
We wish you all a Safe and Enjoyable Holiday Weekend.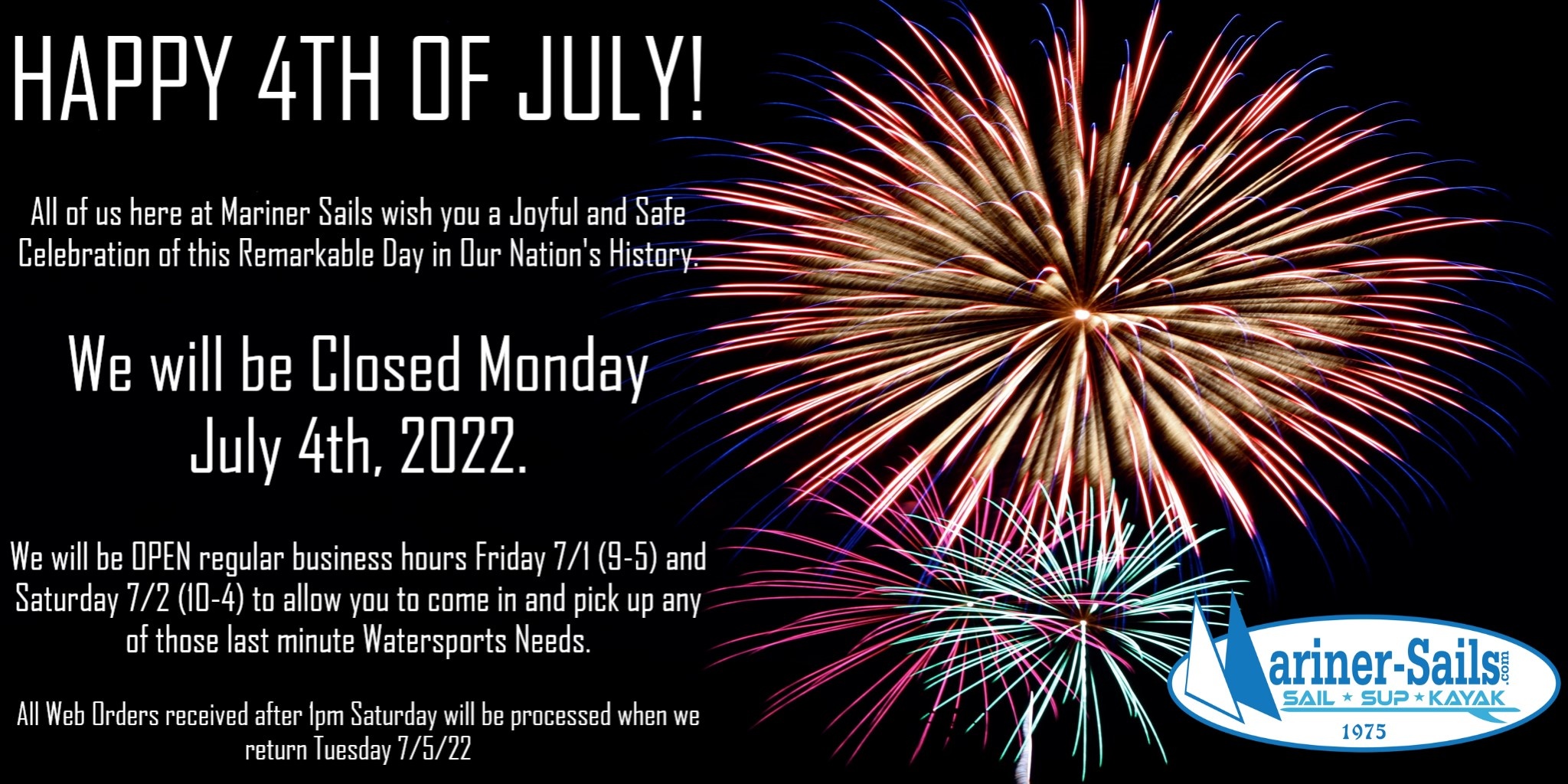 We will be OPEN regular business hours Friday 7/1, from 9am to 5pm and
Saturday 7/3, from 10am to 4pm to assist you with all your Watersports Needs
We will be closed July 4th in observance of Independence Day.
We will return to our regular business hours (M-F 9am-5pm & Sat 10am-4pm) on Tuesday 7/5/2022.
All Web orders received after 1pm Saturday will be processed when we return Tuesday 7/5/2022.