Crafted with AeroULTRA Technology, we've created a great-looking, extremely lightweight, inflatable paddle board. The Breeze Aero 10′8″ Native Eclipse is fun to paddle and super stable. It's the do-it-all, everyday grab-and-go SUP. Made for the first-timer, part-timer, or weekend warrior, the Breeze will make sure your next paddle is a great one.
Included
Breeze Aero 11′6″ Inflatable Paddle Board
3-Piece Adjustable SUP Paddle
10″ Removable Aero Center Fin
Aero Repair Kit
Hand Pump
Travel Bag
Technical Specs
Dimensions: 10′8″ L × 33″ W × 6″ D
Weight Capacity: 250 LBS
Avg. Weight: 20 LBS
Construction: Inflatable AeroULTRA Technology
Optimal Inflation: 10-15 PSI
Travel Bag Dimensions: 38″ L × 18″ W × 12″ D
Loaded Bag Weight: 26 LBS
If rider weight is within 50 LBS of a board's listed capacity, BOTE recommends upgrading to a larger capacity board.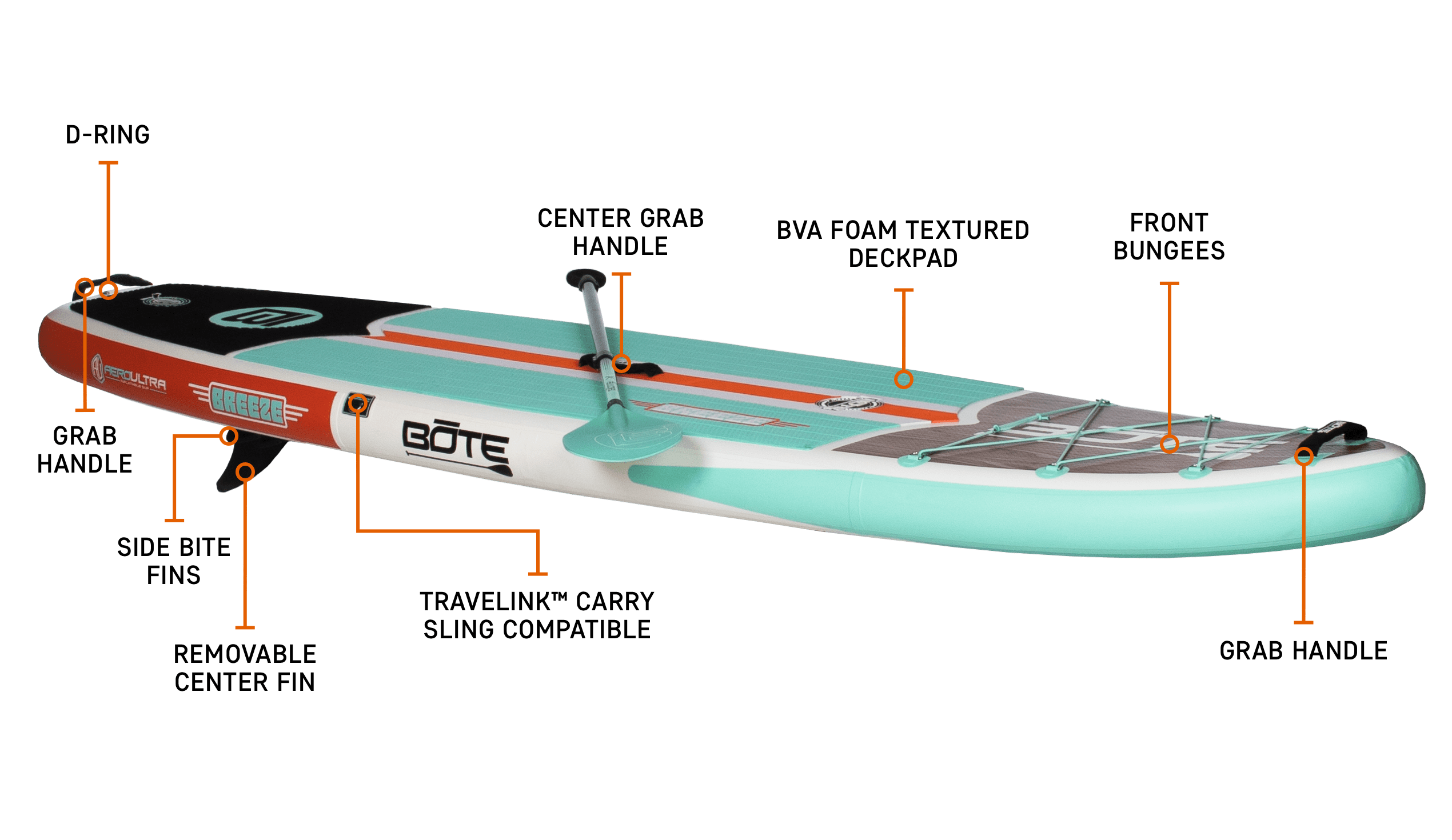 Visit Mariner Sails retail store
Mariner Sails, Inc., 11110 N. Stemmons Fwy, Dallas, TX 75229, 972-241-1498
Come down to our retail store to experience the largest collection of Kayaks - be amazed by the vast options in accessories or come have a chat with our staff members - experienced sailors, kayak anglers, windsurfers - with over 100 years of combined "on-the-water" experience.

9am - 5pm Monday- Friday (Temporary Hours)
10am - 4pm Saturday (Loft Closed on Saturday)

Learn more about our store
Serving water sports enthusiasts for over forty seven years specializing in Kayaking, Windsurfing, SUP, Sailing and Sail Making.