11'0" BEACH CROSS
An ultra-stable platform equally suited for first-timers, family fun, fitness, yoga, fishing or whatever your next SUP adventure may be. The unique 'hybrid' design of the Cross features a keeled nose for excellent tracking, full rail-to-rail volume for enhanced stability and maximum use of the entire deck, and a full waterline to increase speed and efficiency.
Numerous attachment points for securing accessories and deck rigging come standard on all Cross models.
KEY FEATURES & BENEFITS
KEELED-NOSEEnhanced Tracking & Glide
ERGO-GRIP CARRY HANDLEEase of Transport and Less Fatigue
MOLDED EPS FOAM COREWatertight, Lightweight and Durable. Zero waste manufacturing process
ULTRA-DURABLE EXTERNAL SHELLNearly Ding-Proof Polyethylene for worry-free use
FOAM TRACTION PADEmbossed EVA for maximum comfort and grip
FCS II FINTool-Free 9" Dolphin Center Fin
ATTACHMENT POINTSHeavy-Duty molded inserts for deck bungee, leash and accessory attachment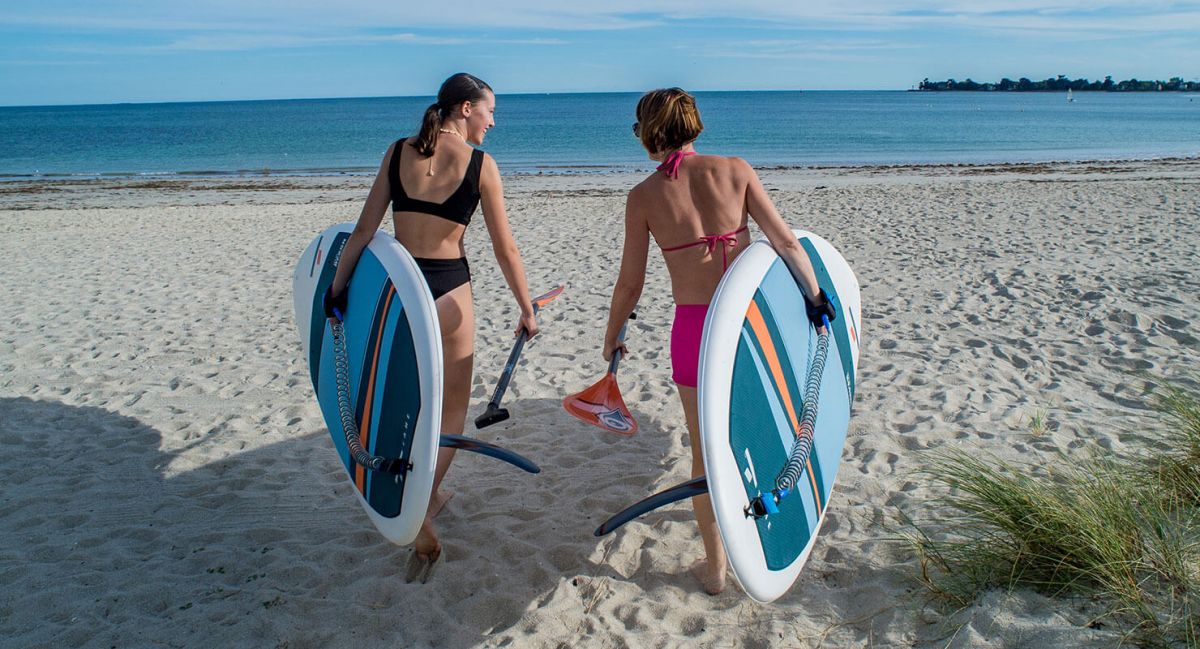 ---
TECHNICAL SPECS
Code106829

ModelBeach

Length11'0" / 335 cm

Width34" / 86 cm

Volume260 L

Weight39 lbs / 17.5 kg

Max Riders Weight285 lbs / 130 kg

Handle TypeErgo-Grip

Finbox Configuration Set UpSingle US Box

Supplied fin(s)FCS II CONNECT Touring 9"

Product TypeRigid - Thermoformed

TechnologyTough-Tec

Country of ManufactureFrance
PACKAGE INCLUDES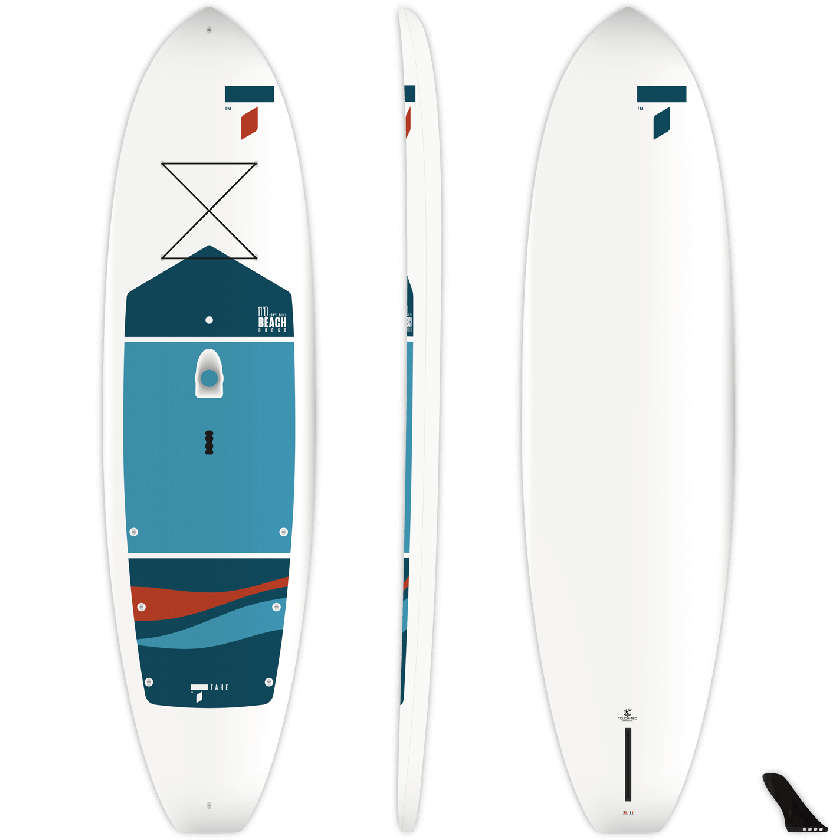 THE 11'0" BEACH CROSS COMES WITH:
1x 11'0" Beach Cross Board
1x FCS II Tool-Free 9" Dolphin Center Fin
Visit Mariner Sails retail store
Mariner Sails, Inc., 11110 N. Stemmons Fwy, Dallas, TX 75229, 972-241-1498
Come down to our retail store to experience the largest collection of Kayaks - be amazed by the vast options in accessories or come have a chat with our staff members - experienced sailors, kayak anglers, windsurfers - with over 100 years of combined "on-the-water" experience.

9am - 5pm Monday- Friday (Temporary Hours)
10am - 4pm Saturday (Loft Closed on Saturday)

Learn more about our store
Serving water sports enthusiasts for over forty seven years specializing in Kayaking, Windsurfing, SUP, Sailing and Sail Making.