3M™ Marine Adhesive Sealant Fast Cure 4200FC is a one-component, medium-strength, moisture-curing, gap-filling polyurethane that delivers strong, flexible bonds to aluminum, wood, gelcoat and fiberglass. It forms watertight, weather-resistant seals above and below the waterline. In addition, its flexibility allows for dissipation of stress caused by shock, vibration, swelling or shrinking.
Details
Medium strength marine bonding allows for disassembly
Formulated for fast cure, providing rapid results
Tack-free in 1 hour and typically cures in 24 hours
Above and below the water line applications
Flexible and durable adhesion withstands stress
Excellent for Applications Above and Below the Water Line
3M™ Marine Adhesive Sealant Fast Cure 4200FC chemically reacts with moisture, delivering flexible bonds with good adhesion to wood, fiberglass, gelcoat, plastics and metals. This multi-purpose adhesive bonds dissimilar materials, forming a watertight, weather-resistant seal on joints and boat hardware above and below the waterline. The flexibility of 3M™ Marine Adhesive Sealant Fast Cure 4200FC (PDF, 443.47 Kb) allows for joint movement and stress caused by shock, vibration, swelling or shrinking. Permanently elastic, this medium strength sealant adheres to a wide variety of substrates and allows for disassembly of parts after prolonged use. Available in cartridge and sausage packs to meet your application needs.

Recommended Applications
Fiberglass deck to hull
Wood to fiberglass
Portholes
Deck fittings
Rubrail attachment
Sealing screwholes
Stanchion supports
Designed to Endure Marine Environments
3M™ Marine Adhesive Sealant Fast Cure 4200FC
(PDF, 6.73 Mb) is a part of our broad range of adhesive sealants uniquely formulated for the marine market. Designed for reliable performance, 3M Marine Adhesive Sealant Fast Cure 4200FC provides the strength and flexibility that can meet the demands of many tough applications.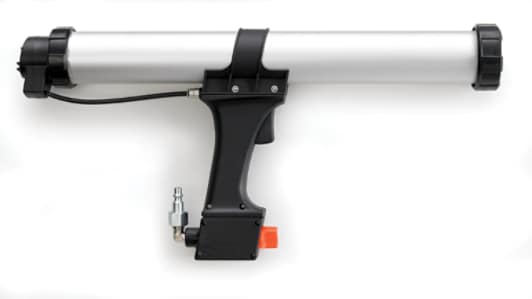 Choose a 3M Pneumatic Applicator for ergonomic applications
Understanding Polyurethane Sealants
Polyurethane sealants provide strong, flexible durable elastomeric bonds that seal against the elements. These sealants excel in challenging industrial, transportation and construction applications. Polyurethane sealants are available in a wide variety of Shore A hardness, open time and colors to meet many application needs. Choose a 3M Manual or Pneumatic Applicator for dispensing 3M adhesives sealant cartridges and 400ml/600ml sausage packs.
Bringing Better Ideas to the Surface through Science and Innovation
In our 3M Industrial Adhesives and Tapes Division, we apply the science of adhesion to deliver innovative solutions that improve the design and manufacturing processes of companies around the world. In the end, our technologies help customers like you deliver competitive products to the market faster and more efficiently.
Click here for more information on 3M™ Adhesive Sealants.
(PDF, 797.43 Kb)
Visit Mariner Sails retail store
Mariner Sails, Inc., 11110 N. Stemmons Fwy, Dallas, TX 75229, 972-241-1498
Come down to our retail store to experience the largest collection of Kayaks - be amazed by the vast options in accessories or come have a chat with our staff members - experienced sailors, kayak anglers, windsurfers - with over 100 years of combined "on-the-water" experience.

9am - 5pm Monday- Friday (Temporary Hours)
10am - 4pm Saturday (Loft Closed on Saturday)

Learn more about our store
Serving water sports enthusiasts for over forty seven years specializing in Kayaking, Windsurfing, SUP, Sailing and Sail Making.