Permanent bonding – above and below the waterline
Industry-standard for over 50 years
Offers extended working time
Achieves handling strength in 48 hours
Tough and flexible polyurethane polymer forms strong bonds
Capable of retaining strong bonds during vibration, swelling, shrinking or shock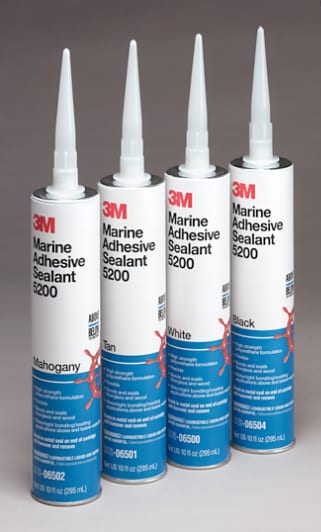 Available in many colors to meet aesthetic needs
Tough and Flexible to Form Strong Bonds
Forming watertight seals, 3M™ Marine Adhesive Sealant 5200 (PDF, 35.41 Kb) offers permanent adhesion to wood, gel-coat, and fiberglass. In addition, our marine adhesive sealant is flexible and allows for structural movement and dissipation of stress that may be caused by vibration, swelling, shrinking or shock. Available in both cartridge and sausage packs to meet your application requirements. 
Recommended Applications
Fiberglass deck to hull
Through hull fittings
Wood to fiberglass
Portholes and deck fittings
Motors on fiberglass transoms
Under moldings
Hull seams above and below the waterline
Deck housing
Combats Vibrations, Swelling, Shrinking and Shock
3M™ Marine Adhesive Sealant 5200 is designed to meet the high demands of the marine environment, making it ideal for creating tough bonds resistant to saltwater and weathering. We formulated our sealant to provide an exceptionally strong solution for marine conditions as well as the flexibility that combats vibrations, swelling, shrinking or shock. Once again, despite the barriers of a rough marine environment, 3M looked to science to provide a reliable, durable solution.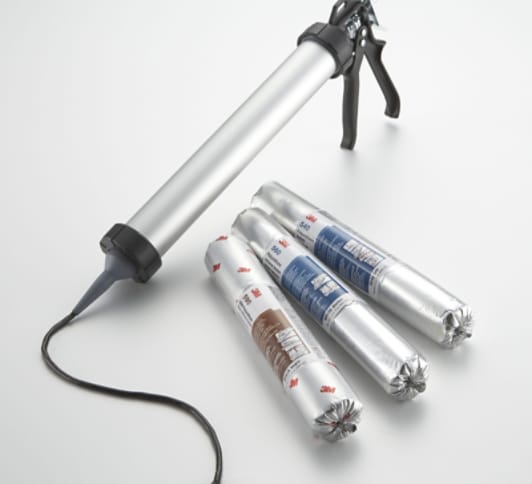 3M Manual Applicator
Designed to Endure Marine Environments
3M™ Marine Adhesive Sealant 5200
 (PDF, 6.73 Mb) is a part of our broad range of adhesive sealants uniquely formulated for the marine market. Designed for reliable performance, 3M Marine Adhesive Sealant 5200 is the most trusted sealant in the industry for permanent, high strength bonding.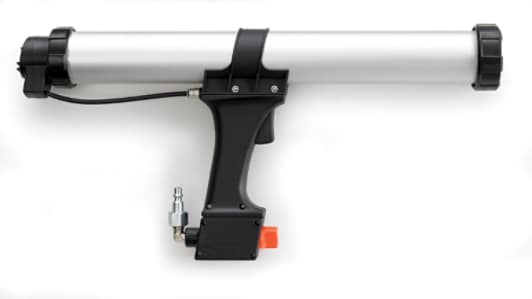 Choose a 3M Pneumatic Applicator for ergonomic applications
Understanding Polyurethane Sealants
Polyurethane sealants provide strong, flexible durable elastomeric bonds that seal against the elements. These sealants excel in challenging industrial, transportation and construction applications. Polyurethane sealants are available in a wide variety of Shore A hardness, open time and colors to meet many application needs. Choose a 3M Manual or Pneumatic Applicator for dispensing 3M adhesives sealant cartridges and 400ml/600ml sausage packs. 
Bringing Better Ideas to the Surface through Science and Innovation
In our 3M Industrial Adhesives and Tapes Division, we apply the science of adhesion to deliver innovative solutions that improve the design and manufacturing processes of companies around the world. In the end, our technologies help customers like you deliver competitive products to the market faster and more efficiently. 
Click here for more information on 3M™ Adhesive Sealants.
 (PDF, 797.43 Kb) 
Visit Mariner Sails retail store
Mariner Sails, Inc., 11110 N. Stemmons Fwy, Dallas, TX 75229, 972-241-1498
Come down to our retail store to experience the largest collection of Kayaks - be amazed by the vast options in accessories or come have a chat with our staff members - experienced sailors, kayak anglers, windsurfers - with over 100 years of combined "on-the-water" experience.

9am - 5pm Monday- Friday (Temporary Hours)
10am - 4pm Saturday (Loft Closed on Saturday)

Learn more about our store
Serving water sports enthusiasts for over forty seven years specializing in Kayaking, Windsurfing, SUP, Sailing and Sail Making.