These best selling batteries are perfect for Kayak utilities such as Fish Finders/GPS, Lights, Cell Phone Charging etc. The compact and IP67 Waterproof design of these little powerhouses conveniently stow into most Kayak hatches and weigh much less.
FPV-Power's High Quality High Density Li-Ion Cells provide you with smaller and lighter battery packs.
All FPV-Power Lithium Ion Batteries are protected by FPV-Power's powerful and efficient Battery Management System.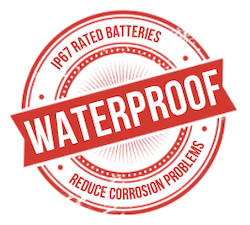 RATED
IP67
Waterproof battery
UPTO
10
times lighter than Lead Acid Batteries
UPTO
2
times more power than lead acid
UPTO
4
times SAMALLER than Lead Acid Batteries
estimated
3-5
years service life
Estimated
300-500+
charge cycles
The Lithium Kayak Battery refines the kayak battery beyond the heavy and cumbersome marine batteries of the past. This lightweight and IP67 water proof Lithium Battery not only excels in form but in function as well with multiple output options, superior efficiency, power and amp hours. The compact design conveniently stows in most kayak hatches.
The FPV-POWER 7Ah battery is perfect for fisherman running FishFinder like the Lowrance Hook 4 or the Garmin Striker 4. At full brightness, you can expect 18-20 hours of use! These batteries are also great for running other low draw electronics such as lights and can also be rigged up to charge phones and cameras! The FPV Kayak Battery can be run in parallel to increase your battery capacity. The FPV Battery is rated at IP67 which means it can be submerged to 3ft for up to 30 minutes.
Technical Specifications
| | |
| --- | --- |
| Product Description | FPV-Power 7Ah Waterproof IP67 Rated Lithium Battery & Charger |
| SKU | 10092 |
| Voltage | 12.6 V |
| Capacity | 7AH |
| Dimension | 4.25" X 3" X 2.75" |
| Energy | 84wh |
| Weight | 15.7oz |
| Charge Voltage | Use FPV provided Charger Only |
| Charge Current | Use FPV provided Charger Only |
| Max. Continuous Discharge Current | 10A |
| Battery Cycle Life | 1600 @ 1A discharge 90% DoD |
| Warranty | 1 year |
| Connection Method | Waterproof Pigtail and Connector |
| Case | WATERPROOF HARD CASE IP67 (WATERPROOF ONLY WHEN LEAD IS CONNECTED) |
| Battery Management System | BUILT-IN SHORT CIRCUIT PROTECTION WITH CHARGING AND DISCHARGING SAFETY CUTOFF. |
| Charging Temps | 32 Degrees to 114 Degrees |
| Charger | 2A WALL CHARGER |
Included in the box
One 7ah Lithium Waterproof Kayak Battery
One 2A Battery Wall Charger
One Male Pigtail
Two Wire Crimps
Wire Description
Brown Wire = Positive/+/ Red Wire
Blue Wire = Negative/-/ Black Wire
Why you should choose Lithium batteries over lead acid
| | |
| --- | --- |
|   | Compact size, light weight - roughly weighing 1/3rd to 1/10th of a lead acid in the same capacity) |
|   | Ability to be drained down to close to 0% without affecting overall battery life and longevity. |
|   | Standard lead acids will start to deteriorate when discharged below 50%. This means that a 10Ah Lithium is roughly equivalent to a 20Ah Lead Acid! |
|   | Li cells don't create any memory and can be topped up regardless of their current charge level. |
|   | Lithium batteries hold their voltage much higher throughout their discharge cycle than lead acids and have a much higher cycle life. |
Reliability
Very reliable as the technology has been adopted from Drone industry
Value for money - Lithium batteries have excellent cycles
Impeccably light weight
Easy to install
Performance
Better performance in extreme temperatures.
Multiple output options, superior efficiency, power and amp hours..
FPV kayak batteries can be run in parallel to increase your battery capacity.
Compact design conveniently stows in most kayak hatches.
Safety
Protection against overcharge, deep discharge, overloading, overheating and short circuit with Battery Management System (BMS).
FPV-Power's IP67 Waterproof Lithium Ion Hard Cases and Water Resistant LiFePO4 Hard Cases help prevent your battery from water and impact damage.
Waterproof accessories help you have a safe day on the water.
| | |
| --- | --- |
| | MORE USABLE POWER FOR EVERY TRIP |
| | 1/2 the Weight of a similar lead acid battery |
| | |
| --- | --- |
| | IP67 WATERPROOF RATING for LI-ION |
| | BATTERY MANAGEMENT SYSTEM THAT WORKS |
| | |
| --- | --- |
| | MADE WITH HIGH QUALITY high density LITHIUM ION CELLS |
EXCELLENT BATTERY MANAGEMENT SYSTEM THAT PROTECTS FROM
| | |
| --- | --- |
| | OVERCHARGE |
| | |
| --- | --- |
| | SHORT CIRCUIT |
| | |
| --- | --- |
| | OVERLOADING |
| | |
| --- | --- |
| | DEEP DISCHARGE |
| | |
| --- | --- |
| | OVERHEATING |
Our battery management system works seamlessly with our high quality high density Li-Ion cells to increase runtime and battery life
Testimonials
What our customers are saying
"Great service, super helpful, overly kind, and most of all just welcoming. Purchased my first Kayak Here. they answered all my questions and helped me make informative purchases"
Kris D
"Absolutely the most helpful, knowledgeable, & friendly group I have ever seen around! Picked up my kayak today and they have a way of making you feel like the most important customer."
Steve G
"Great place, awesome selection of good quality kayaks & everything you could possibly need or want to add to your kayak. Very nice helpful & friendly staff & owners."
Curtis P
Where can you use FPV batteries? Fish Finders

Lights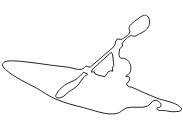 Boat Electronics

USB Chargers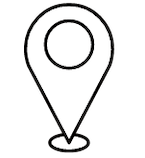 GPS
Despite being designed primarily for kayak use, our battery packs are ideal for use as a portable power source when 4 wheel driving, camping, hunting and most other outdoor activities
Videos to help you get started
Visit Mariner Sails retail store
Mariner Sails, Inc., 11110 N. Stemmons Fwy, Dallas, TX 75229, 972-241-1498
Come down to our retail store to experience the largest collection of Kayaks - be amazed by the vast options in accessories or come have a chat with our staff members - experienced sailors, kayak anglers, windsurfers - with over 100 years of combined "on-the-water" experience.

9am - 5pm Monday- Friday (Temporary Hours)
10am - 4pm Saturday (Loft Closed on Saturday)

Learn more about our store
Serving water sports enthusiasts for over forty seven years specializing in Kayaking, Windsurfing, SUP, Sailing and Sail Making.