AQUILON FOIL COMPLETE 1500
Aquilon foils give you the perfect combo for learning to « fly »! One foil, two sizes, designed specifically to help develop your style and progress fast. Aquilon 1500 foil is more adapted for riders who already have a small experience of windfoil and who want to improve speed while keeping a good lift
Aquilon foils have aluminium mast and fuselage for simplicity and durability, with carbon fibre front wing and stabiliser for optimum performance. Thanks to its easy take-off and stable ride, you will learn fast and be able to perfect your style. You'll be ready for more after every session!
All Tahe foils are 100% compatible with foils made by our sister brand, SIC Maui. This enables you to learn easily, then develope your skill level at your own speed, interchanging foil components as you progress.
---
KEY FEATURES & BENEFITS
LOW ASPECT RATIO FRONT WINGGuaranteed take-off even in light wind and fast progression
CHOOSE THE FOIL SIZE ACCORDING TO THE RIDER'S WEIGHTAquilon 1500: <80 kg +/- (176lbs)
FRONT WING AND STAB WITH WINGLETSExcellent control at speed
MAST, FUSELAGE, CONNECTOR AND FIXING PLATEAluminium
FRONT WING AND STABILISERCarbon fibre
TEF GEL INCLUDEDFor extended product life
STORAGE BAG FOR THE COMPLETE FOILPlus Individual protectors for wing and mast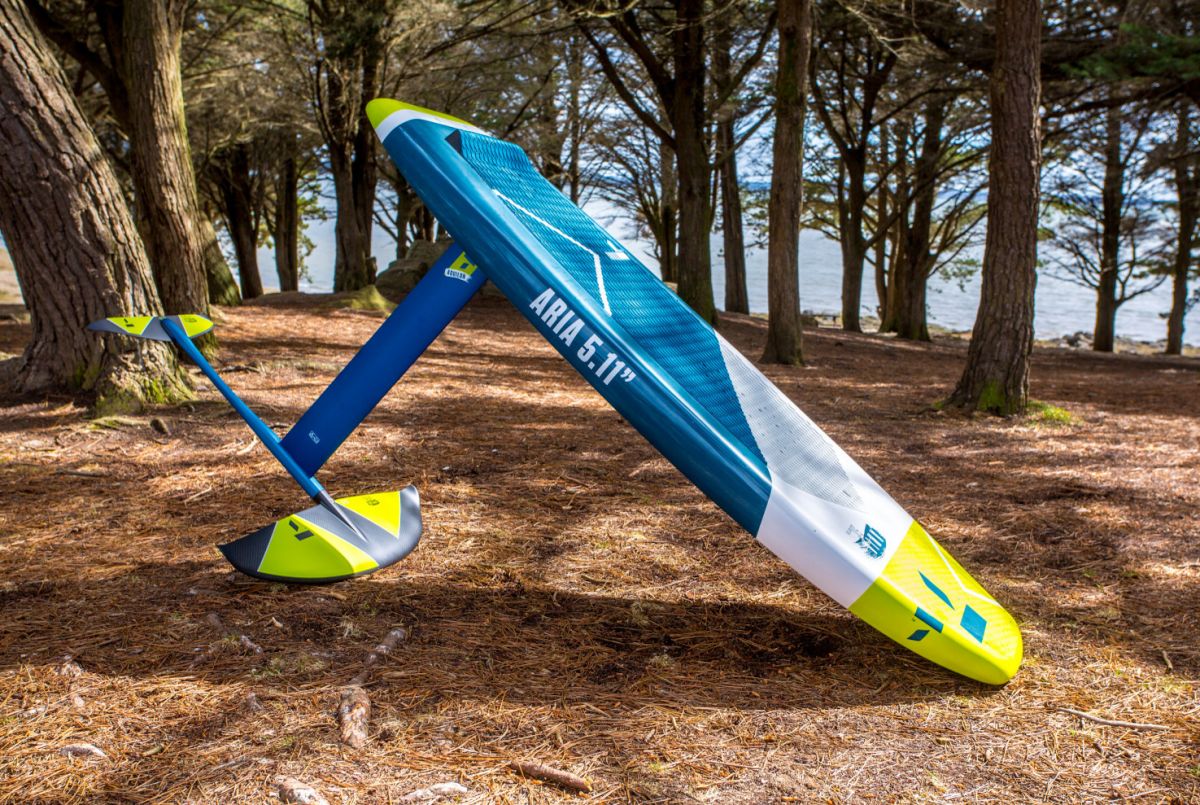 ---
TECHNICAL SPECS
Code108298

Country of ManufacturePoland

MaterialCarbon/Alu

Mast Length29.53" / 75 cm

Mast MaterialAluminium

Fuselage Length33.66" / 85.5 cm

Fuselage MaterialAluminium

Front Wing Surface232.5 in² / 1500 cm²

Front Wing MaterialCarbon

Stabilizer MaterialCarbon

Stabilizer Surface69.75 in² / 450 cm²

Foil BoxPlate
PACKAGE INCLUDES
INCLUDED WITH THE FOIL:
Complete foil (mast, fuselage, front wing, stab)
1x Storage bag for the complete foil
Protections for wing and mast
Mounting screws
Screws for fixing foil to the board
1x Rubber protection sheet (spacer)
Key + Tefgel
Visit Mariner Sails retail store
Mariner Sails, Inc., 11110 N. Stemmons Fwy, Dallas, TX 75229, 972-241-1498
Come down to our retail store to experience the largest collection of Kayaks - be amazed by the vast options in accessories or come have a chat with our staff members - experienced sailors, kayak anglers, windsurfers - with over 100 years of combined "on-the-water" experience.

9am - 5pm Monday- Friday (Temporary Hours)
10am - 4pm Saturday (Loft Closed on Saturday)

Learn more about our store
Serving water sports enthusiasts for over forty seven years specializing in Kayaking, Windsurfing, SUP, Sailing and Sail Making.