Article: 106MK SuperNovaFishing Lights Install
Written by: Duc Tran
Install by: Duc Tran
October 29, 2021
A very popular project for everyone when they get their kayaks is to add bright LED's and a fish finder! Here we are installing a Super Nova Fishing Lights Extreme Kit with Navigation and a Humminbird Helix 7si to an Old Town Sportsman 106MK.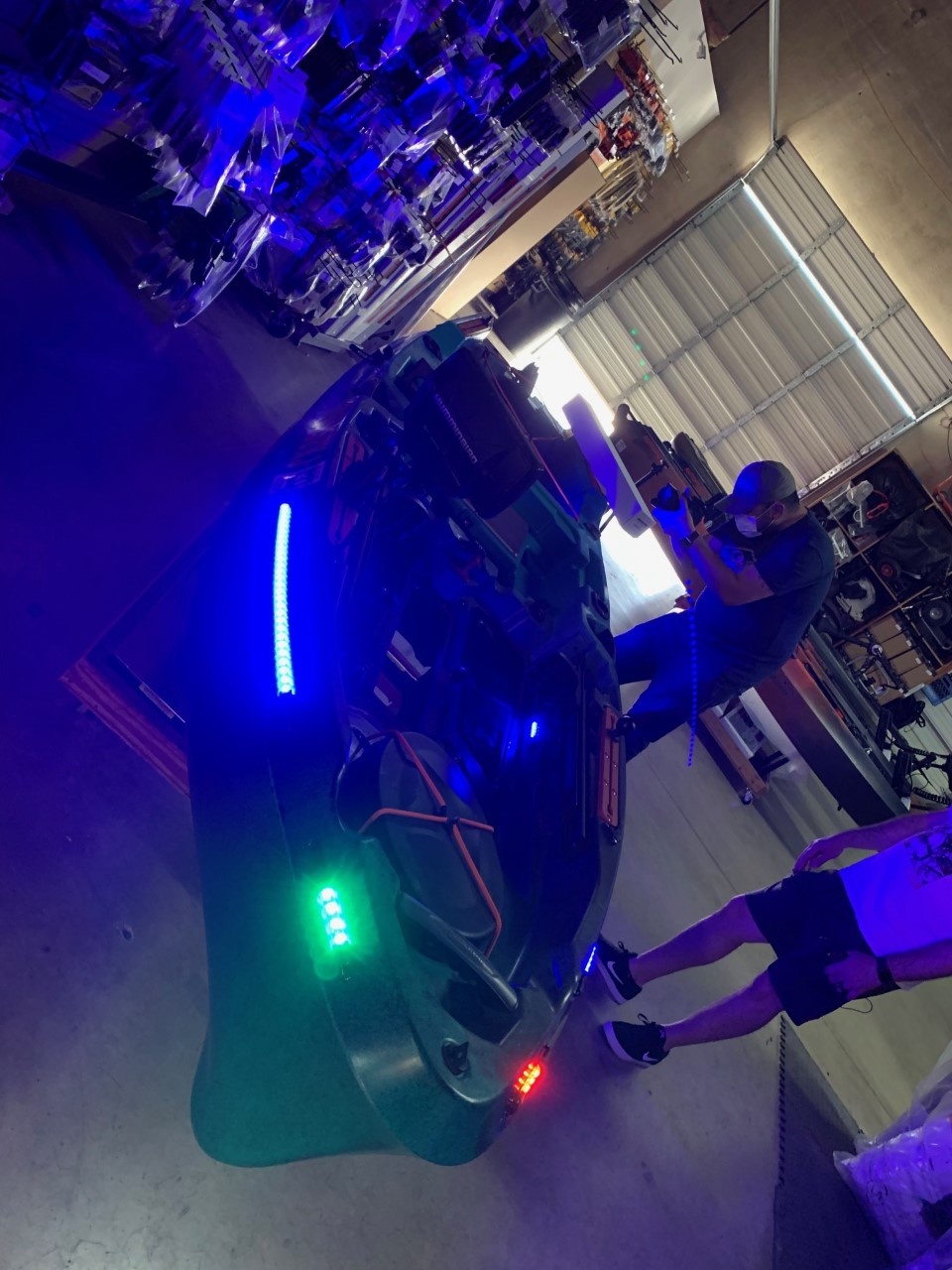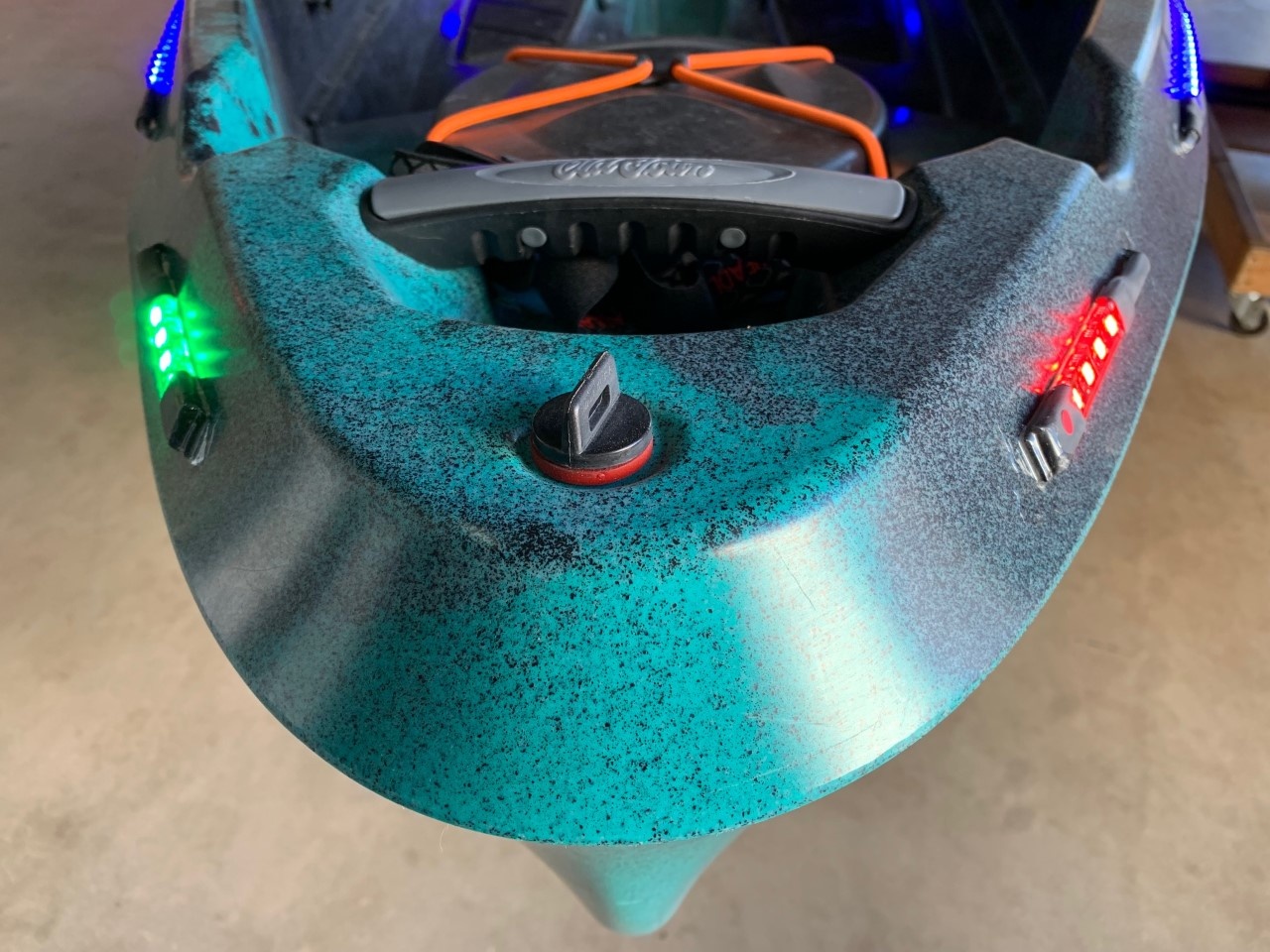 We opted for the Super Nova Fishing Led kit because it's design is more rugged and more resistant to rust and corrosion. The customer wanted blue LED's all around, and red/green navigation lights up front.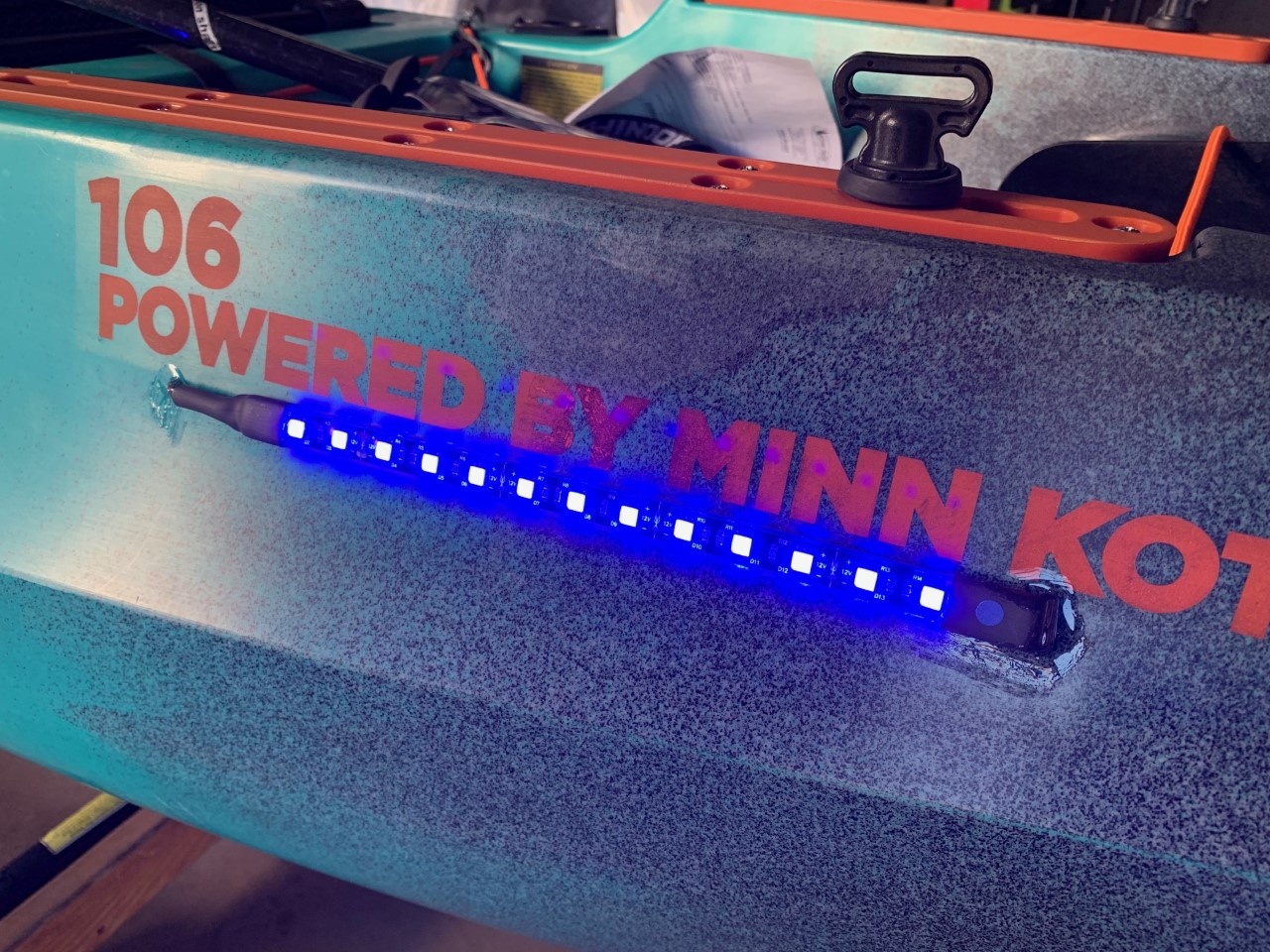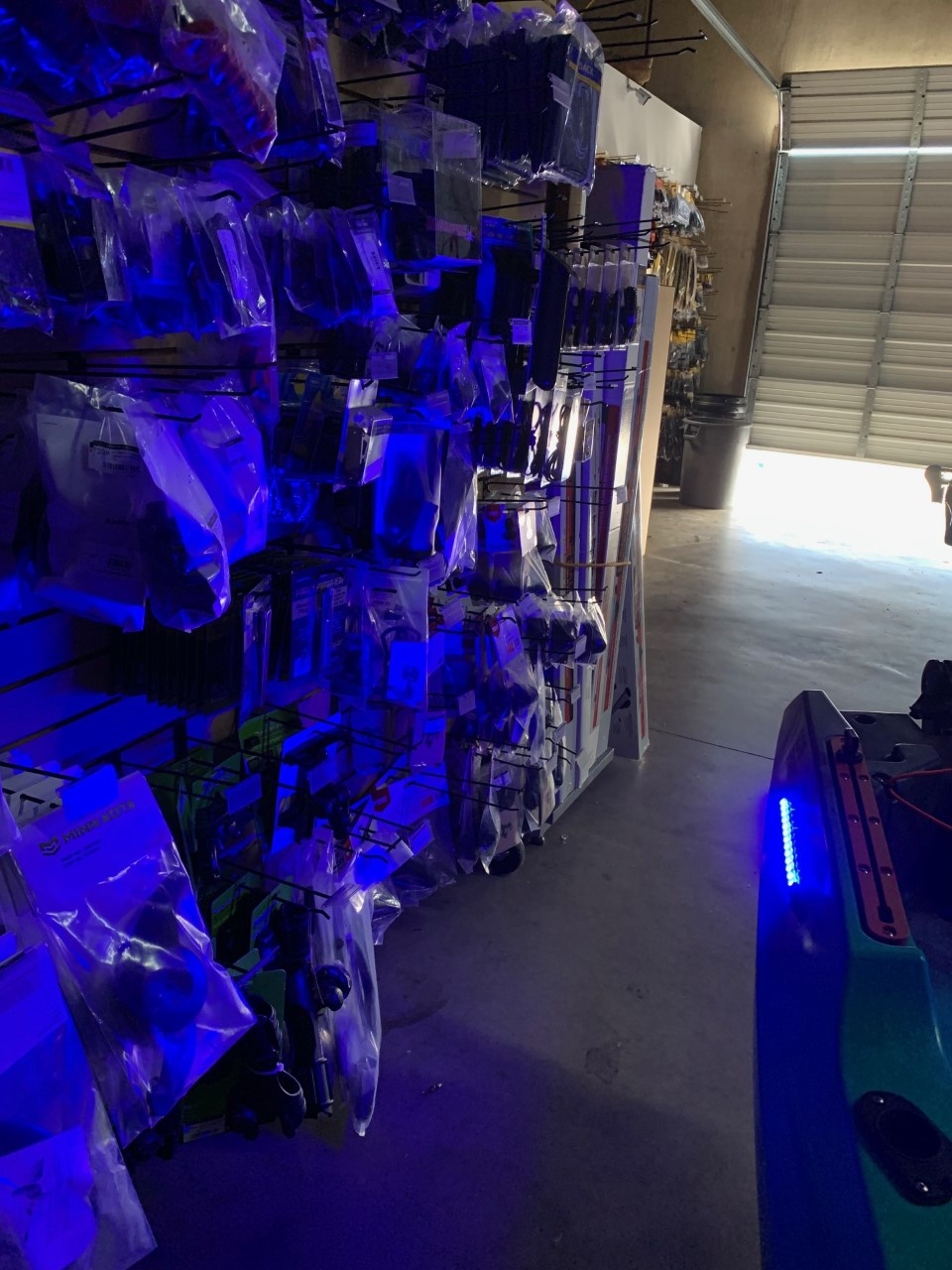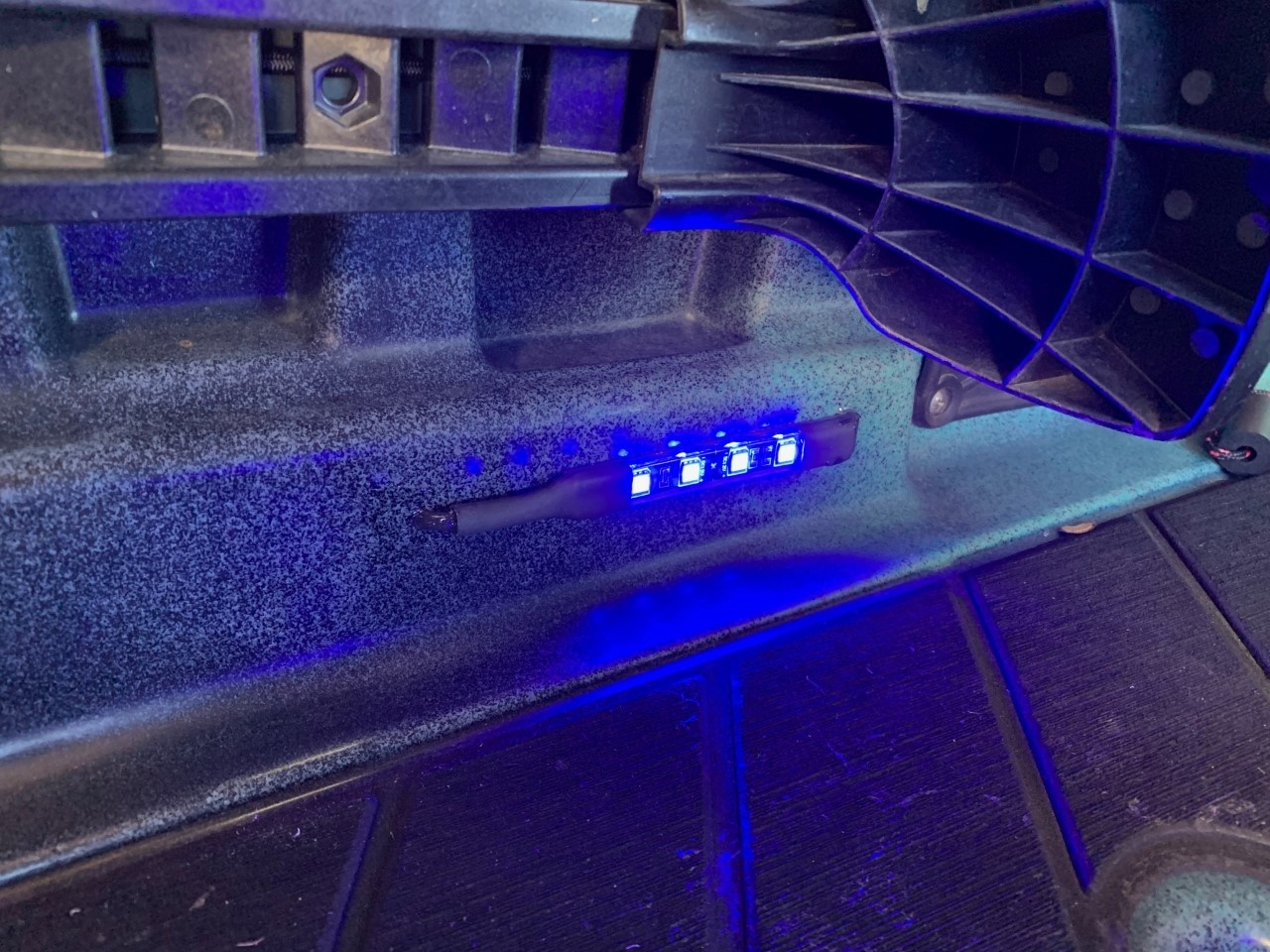 Everything is getting power from a FPV 17.5ah Lithium battery, which should power the Helix 7si and the LED's for more than a day's use. All that power is being distributed evenly through a FPV Power Distribution HUB, which also has a built in 4 way wireless switch to control the LED's. The option to use all FPV power equipment was smart, since everything has a IP67 waterproof rating!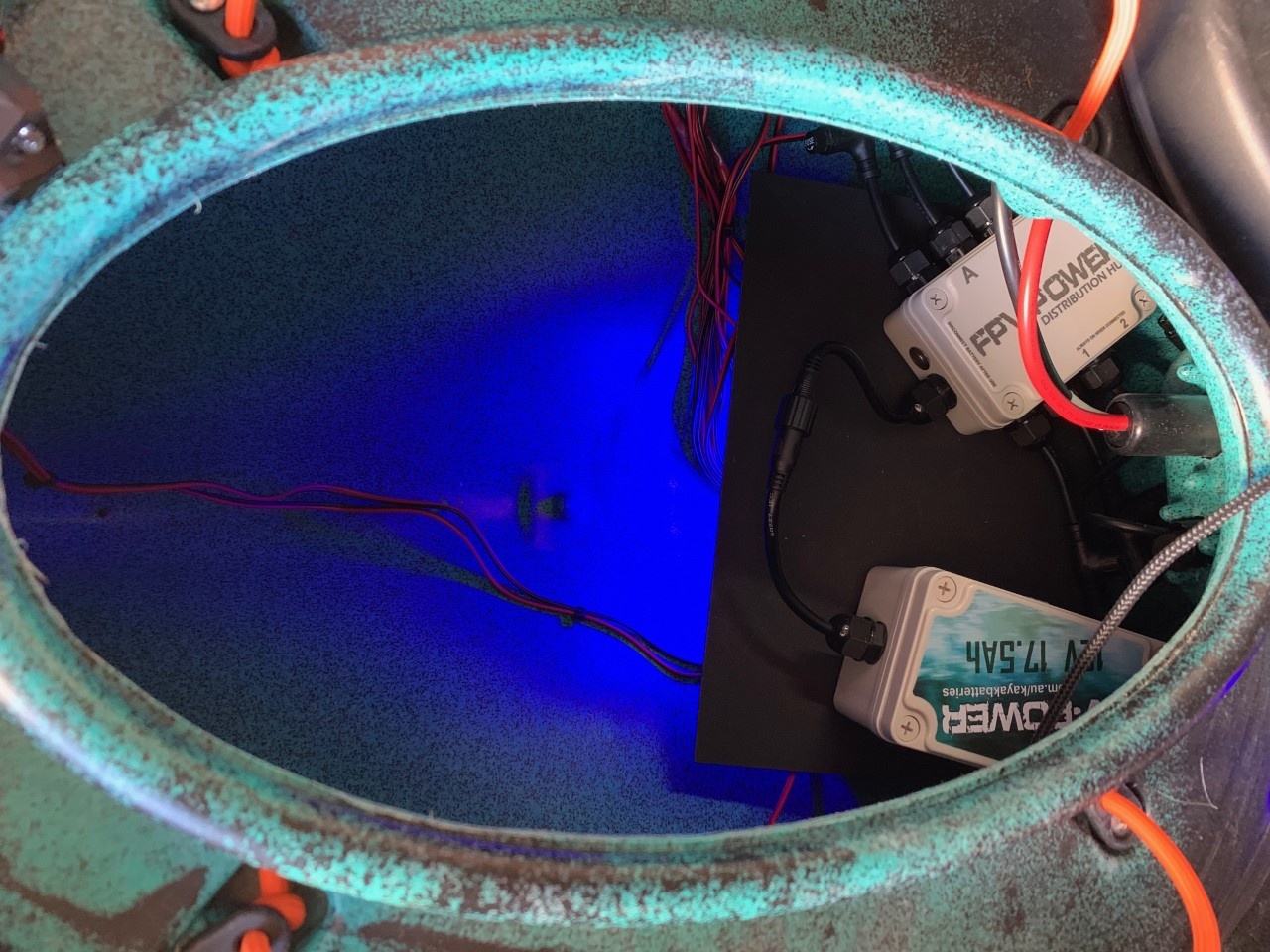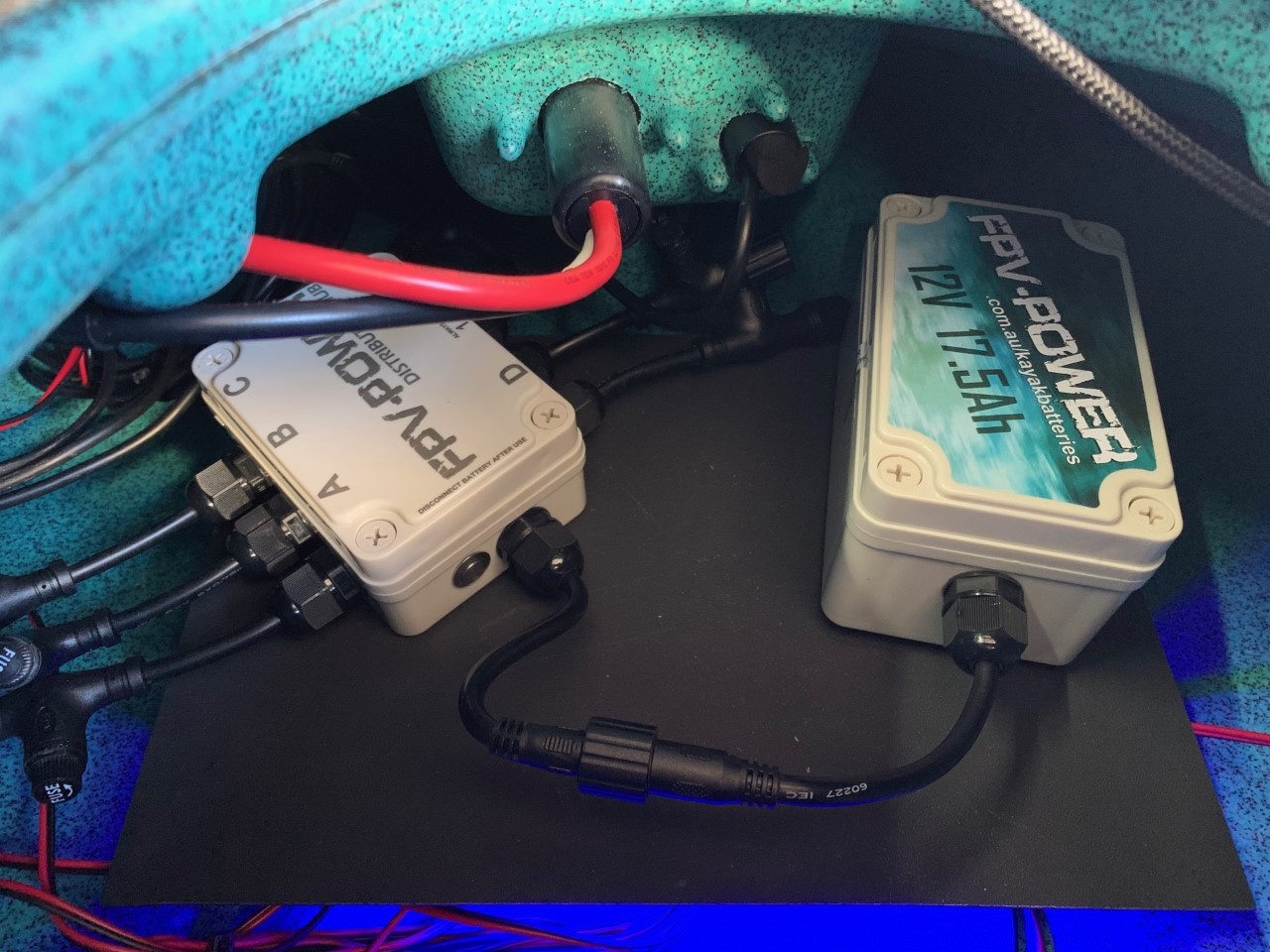 The Humminbird Helix 7si is also getting power through the Hub on a constant power source. The FPV Power Distribution Hub also has individually fused connections so you are protected against surges.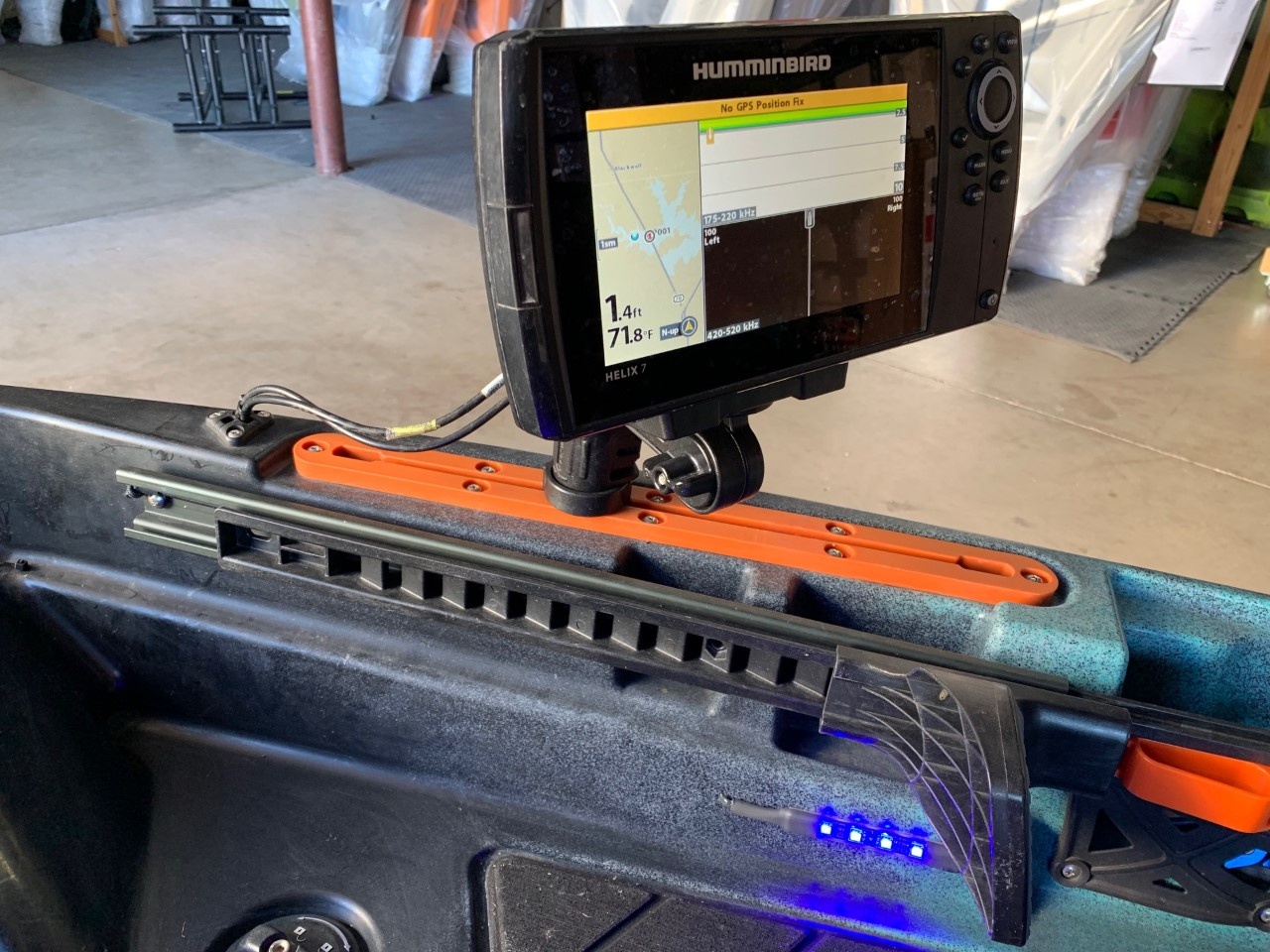 This is going to be one happy customer!
Here is a list of the products we used in this build:
Fish on!