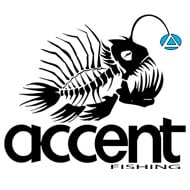 Accent Paddles started in 2004 when Lee Bonfiglio and Stuart Lee met at our industry's largest trade show. It was clear that a common vision was shared to deliver high quality paddles with exceptional customer service. We are constantly researching materials that allow us to produce some of the worlds lightest paddles. With over 50 years of industry competition, design and experience, our commitment has and will always be to work to keep evolving our craft and provide the highest quality offerings in each of our paddle categories.
---
Visit Mariner Sails retail store
Mariner Sails, Inc., 11110 N. Stemmons Fwy, Dallas, TX 75229, 972-241-1498
Come down to our retail store to experience the largest collection of Kayaks - be amazed by the vast options in accessories or come have a chat with our staff members - experienced sailors, kayak anglers, windsurfers - with over 100 years of combined "on-the-water" experience.

9am - 5pm Monday- Friday (Temporary Hours)
10am - 4pm Saturday (Loft Closed on Saturday)

Learn more about our store
Serving water sports enthusiasts for over forty seven years specializing in Kayaking, Windsurfing, SUP, Sailing and Sail Making.