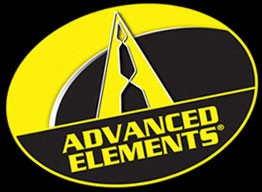 Designed in California, our goal at Advanced Elementsis to develop new and unique paddlesports products that enhance our customers' outdoor experience. Our focus is on designing and manufacturing "Inflatable kayaks with cutting edge technology" and providing excellent customer service. We are deep rooted in product development with patented technology, striving to develop inflatable kayaks, iSUPs, and paddlesports accessories that excel in performance, quality, and portability. All of our products have been designed to give paddlers the tools they need at the value that they deserve.
We feel that it is extremely important to make sure that our customers are having the best experience possible. One of the ways we do this is by a passionate focus on customer support. It is the feedback from our customers that has allowed us to excel and continue to grow over the years.
Our offices, near San Francisco California, are not only where we conceive of and design our innovative products, but also where you will find our excellent Customer Service team that is ready to answer any questions you might have about our products and offer premier product support.
We hope to see you someday soon, on the water!
Sincerely,
The Advanced Elements Team
---
Visit Mariner Sails retail store
Mariner Sails, Inc., 11110 N. Stemmons Fwy, Dallas, TX 75229, 972-241-1498
Come down to our retail store to experience the largest collection of Kayaks - be amazed by the vast options in accessories or come have a chat with our staff members - experienced sailors, kayak anglers, windsurfers - with over 100 years of combined "on-the-water" experience.

9am - 5pm Monday- Friday (Temporary Hours)
10am - 4pm Saturday (Loft Closed on Saturday)

Learn more about our store
Serving water sports enthusiasts for over forty seven years specializing in Kayaking, Windsurfing, SUP, Sailing and Sail Making.