11'0" BREEZE WING
The Breeze 11' Wing inflatable complete package is the perfect board for flat-water cruising with family and friends as well as going on longer distance touring-style adventures. The 11' Wing AIR works great for novice riders up to 220lbs/100kg
This COMPLETE PACKAGE includes rigid inflatable board, adjustable paddle, safety ankle leash, backpack, high-pressure pump with gauge, repair kit, deck bungee for gear storage, carry handles at center, nose and tail, tie down o-rings at nose and tail, "yoga-mat" style traction pad for comfort and grip.
Our unique SUP AIR construction technology features a dual layer stringer and side rails for rigidity combined with rugged drop-stitch panels to reduce weight without sacrificing durability.
KEY FEATURES & BENEFITS
VERSATILE: For All-Around use and Touring
ULTRA-LIGHT CONSTRUCTION: For ease of transport
10" REMOVABLE CENTER CENTER FIN: For excellent tracking
CARRY HANDLES AT NOSE, TAIL AND CENTER: For easy transport
SOFT EVA EMBOSSED TRACTION PAD: For comfort and control
DECK BUNGEE STORAGE AREA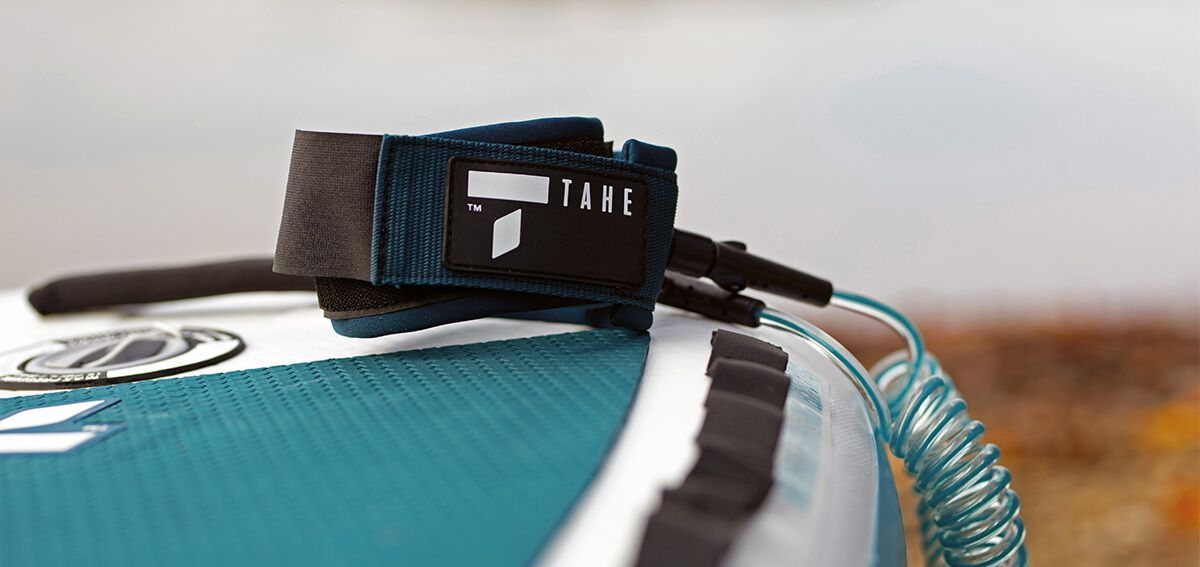 ---
TECHNICAL SPECS
Code: 107196

Model: Breeze

Length: 11'0" / 335 cm

Width: 32.0" / 81 cm

Volume: 305 L

Thickness: 6" / 15 cm

Weight: 23 lbs / 10.4 kg

Max Riders Weight: 220 lbs / 100 kg

Handle Type: Neoprene

Inflatable PSI: 15 PSI

Finbox Configuration Set Up: Single US Box

Supplied fin(s): Touring 9"

Product Type: Inflatable

Technology: SUP Air

Country of Manufacture: China
PACKAGE INCLUDES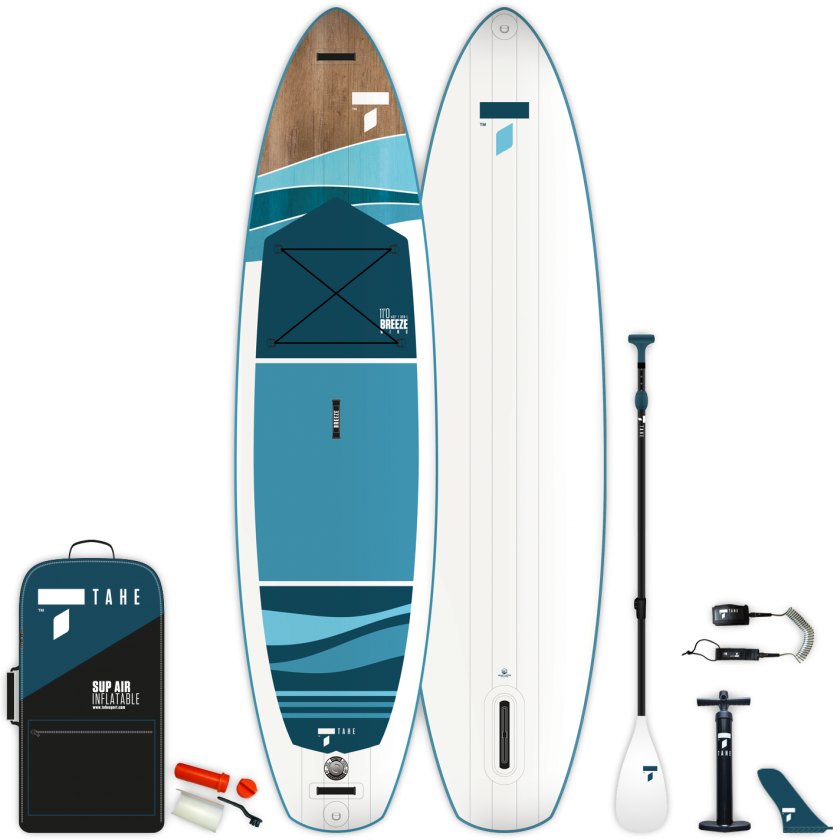 THE 11'0" BREEZE WING AIR COMES WITH:
1x 11'0" Breeze Wing air Board
1x Removable FCS II CONNECT dolphin 10" fin
1x Adjustable Paddle
1x Carry-All Backpack
1x Ankle/Calf Leash
1x Hi-Pressure 2-Way Inflation Pump with Gauge
1x Repair Kit
Visit Mariner Sails retail store
Mariner Sails, Inc., 11110 N. Stemmons Fwy, Dallas, TX 75229, 972-241-1498
Come down to our retail store to experience the largest collection of Kayaks - be amazed by the vast options in accessories or come have a chat with our staff members - experienced sailors, kayak anglers, windsurfers - with over 100 years of combined "on-the-water" experience.

9am - 5pm Monday- Friday (Temporary Hours)
10am - 4pm Saturday (Loft Closed on Saturday)

Learn more about our store
Serving water sports enthusiasts for over forty seven years specializing in Kayaking, Windsurfing, SUP, Sailing and Sail Making.