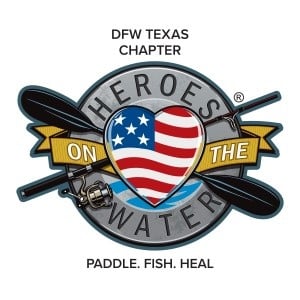 If you would like to support Heroes on the Water with an even more generous donation, just choose the amount from the drop down menu.
Any donations collected exceeding the needs of our Dallas Chapter are forwarded to Heroes on the Water's National Organization to help chapters help veterans and first responders throughout our nation.
We here at Mariner Sails thank you for your support of Heroes on the Water's efforts to help and support the brave folks who have always run towards the trouble and dangers that face our great nation.
100% OF ALL DONATION PROCEEDS DIRECTLY BENEFIT HEROES ON THE WATER'S DALLAS CHAPTER OR HEROES ON THE WATER'S NATIONAL ORGANIZATION!
Visit Mariner Sails retail store
Mariner Sails, Inc., 11110 N. Stemmons Fwy, Dallas, TX 75229, 972-241-1498
Come down to our retail store to experience the largest collection of Kayaks - be amazed by the vast options in accessories or come have a chat with our staff members - experienced sailors, kayak anglers, windsurfers - with over 100 years of combined "on-the-water" experience.

9am - 5pm Monday- Friday (Temporary Hours)
10am - 4pm Saturday (Loft Closed on Saturday)

Learn more about our store
Serving water sports enthusiasts for over forty seven years specializing in Kayaking, Windsurfing, SUP, Sailing and Sail Making.