MightyMount Duo Rail Adapter – Compatible with the Hobie H-Rail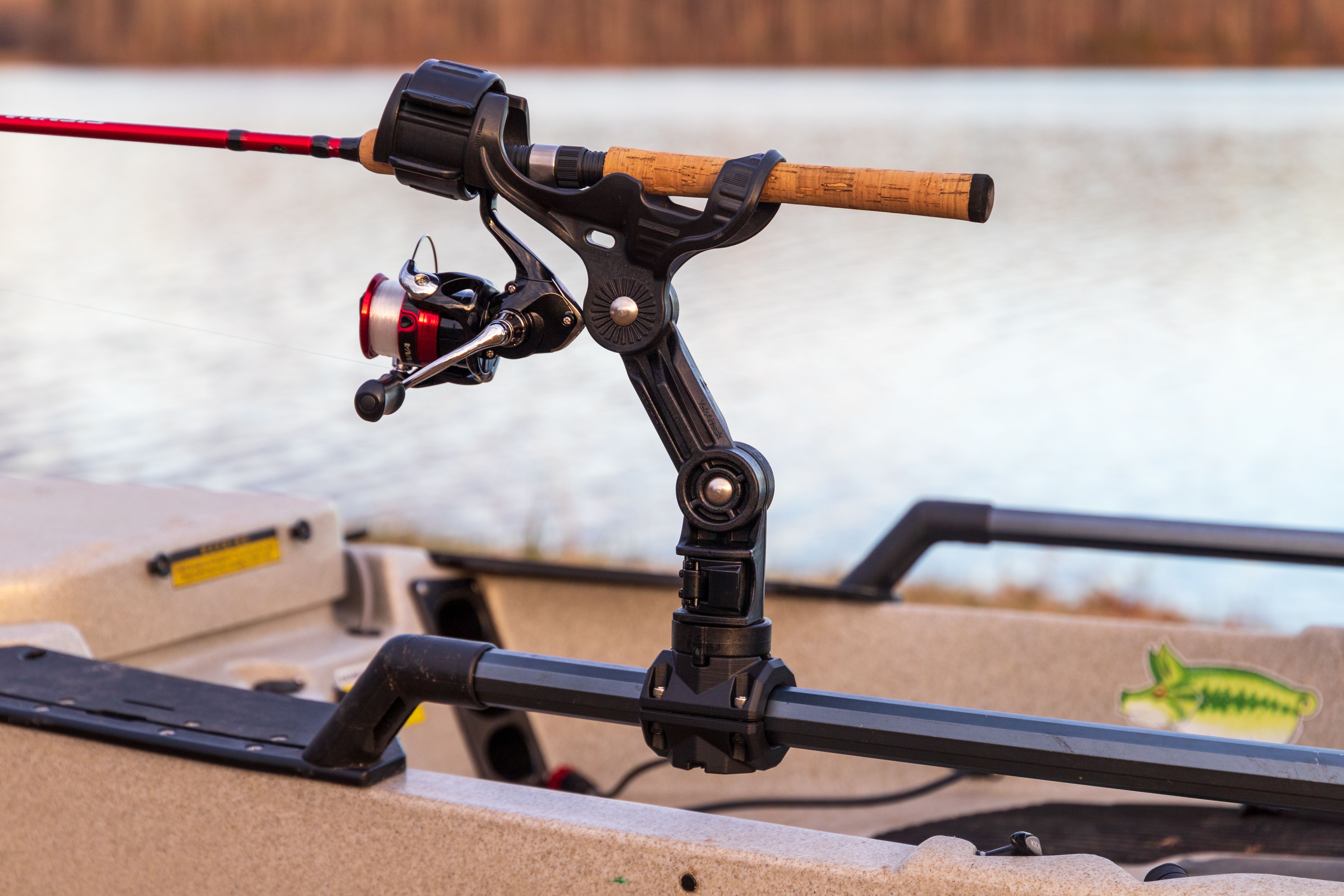 Out of all the product recommendations we hear from customers and kayak shops, this has to be one of the most requested items that were missing from the YakAttack product line. Years before Hobie introduced the H-Rail, we offered a bar clamp kit that allowed Pro Angler owners the ability to attach our classic GT175 GearTrac to the round tubing that was found on older PA12 and PA14's. At the start of this year, our sales team begged us to design a strong and robust option that was well thought out and fitting of the YakAttack name, and the end result met the expectations and then some. With great pleasure, we can fully welcome Hobie owners who utilize the H-Rail to the YakAttack family. The new MightyMount Duo Rail Adapter will be sold as a single pack for $20 and a two-pack for $35, and it will be available starting February 17, 2023. Below is the full description and some preproduction photography. We will be in full production starting next week in preparation to fulfill the needs of Hobie dealers and get ready for the February 17 launch day.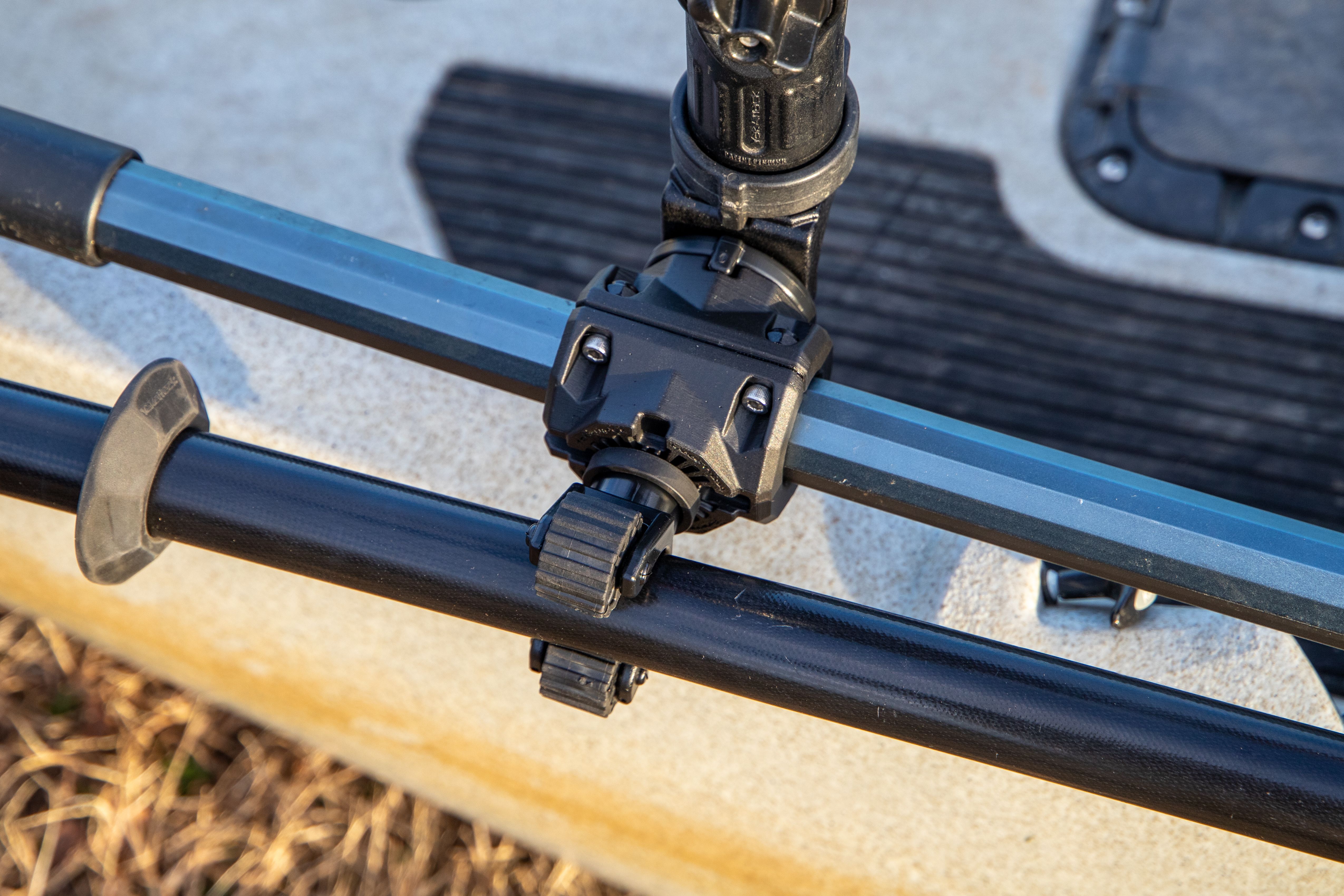 The MightyMount Duo Rail Adapter was designed for use with the Hobie H-Rail found on popular products such as the Hobie Pro Angler, Outback fishing kayaks, and the H-Crate. The adapter creates a robust but simple attachment point for t-bolt track mounted accessories. Common accessories used with the MightyMount Duo Rail Adapter are rod holders, camera mounts, fish finder mounts, cup holders, visibility flags, etc. This mount is compatible with YakAttack track mounted accessories, YakAttack accessories featuring the LockNLoad™ Mounting System, and track mounted accessories from other kayak accessory brands.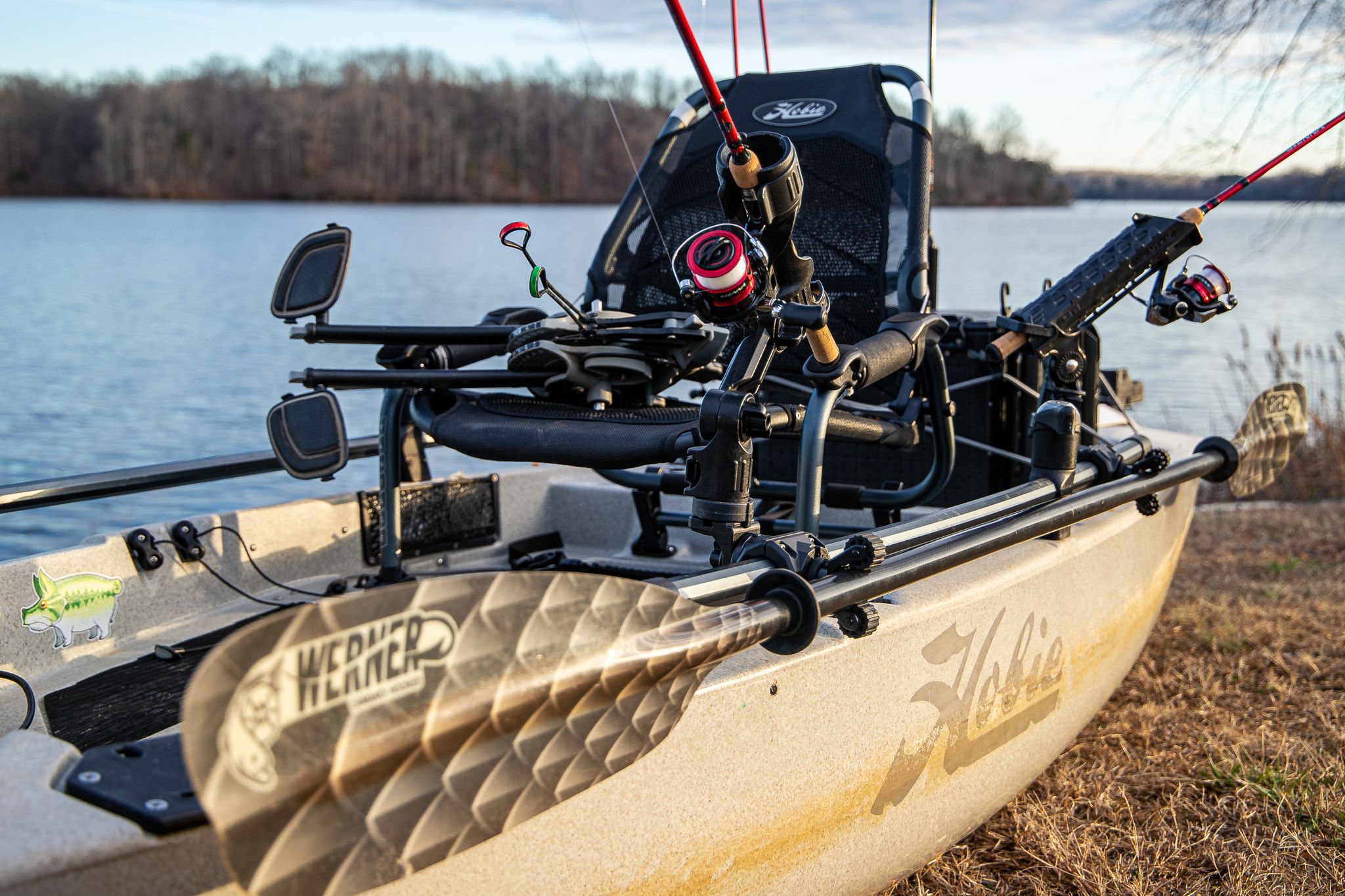 Instead of a singular attachment, the MightyMount Duo Rail Adapter features a mounting point for accessories on both halves of the mount. The mount can be oriented with the attachment points facing up/down or side to side. This option creates a plethora of possible rigging options to help you maximize and optimize your Hobie's cockpit. The Duo Rail Adapter falls in our MightyMount product family which features extra security for track mounted accessories compared to a standard track. On the underside of the mount there is a recessed area that traps the head of the stainless t-bolt increasing the overall security of the mount. Each side of the MightyMount Duo features recessed pockets designed to accommodate the TrackTeeth featured on several of our popular products such as our line of rod holders, fishing finder mounts, DoubleHeader, and more. The new 90 Degree MightyMount Vertical Track Adapter is a nice addition to the Duo Rail Adapter and provides the ability to have one or two accessories attached in the vertical orientation.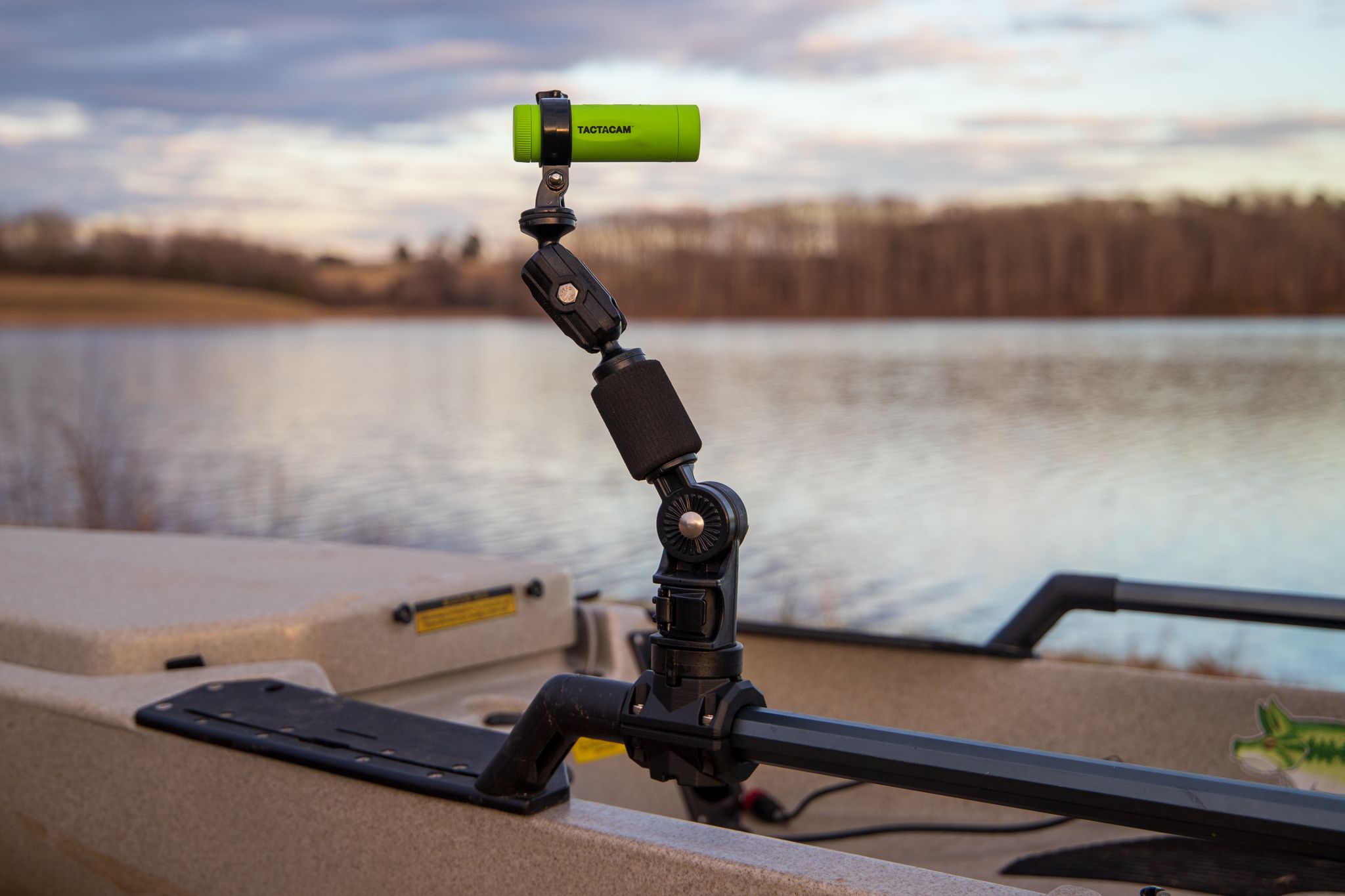 To install the MightyMount Duo Rail Adapter a 5/32 Allen Key is required. Included with the mount are stainless steel bolts and Xylan coated stainless steel lock nuts. When fastened the MightyMount Duo will not slide or rotate on the H-Rail creating a robust, secure, and low profile mounting interface. We suggest taking the time to mock-up where you would like to mount your rod holder and other accessories and install the MightyMount Duo before you hit the water.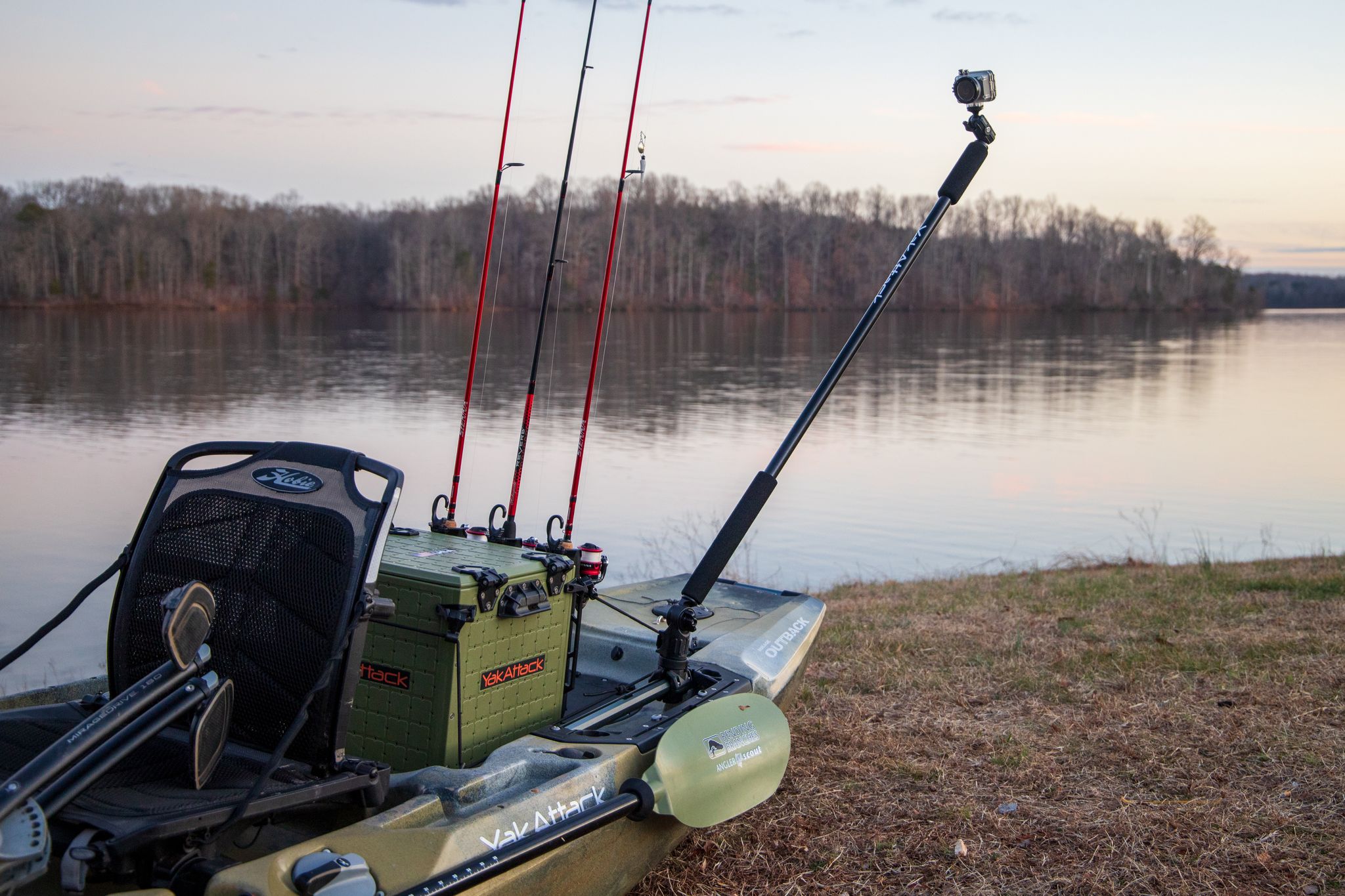 Made from marine grade polymers the MightyMount Rail Adapter is designed for use in harsh marine conditions. It is made in the USA and backed by our Built or Life Guarantee.
Available starting 2-17-2023
Sold as a single pack for $20 or two pack for $35
Compatible with the Hobie H-Rail
US Patent #9863576 and Patent Pending
Includes all necessary hardware
A 5/32 Allen Key is required for the installation
Included hardware is stainless steel and Xylan coated stainless steel
Made from marine grade polymers
Made in the USA
Covered by our Built for Life Guarantee
Visit Mariner Sails retail store
Mariner Sails, Inc., 11110 N. Stemmons Fwy, Dallas, TX 75229, 972-241-1498
Come down to our retail store to experience the largest collection of Kayaks - be amazed by the vast options in accessories or come have a chat with our staff members - experienced sailors, kayak anglers, windsurfers - with over 100 years of combined "on-the-water" experience.

9am - 5pm Monday- Friday (Temporary Hours)
10am - 4pm Saturday (Loft Closed on Saturday)

Learn more about our store
Serving water sports enthusiasts for over forty seven years specializing in Kayaking, Windsurfing, SUP, Sailing and Sail Making.