Fishing Kayak Delivery Info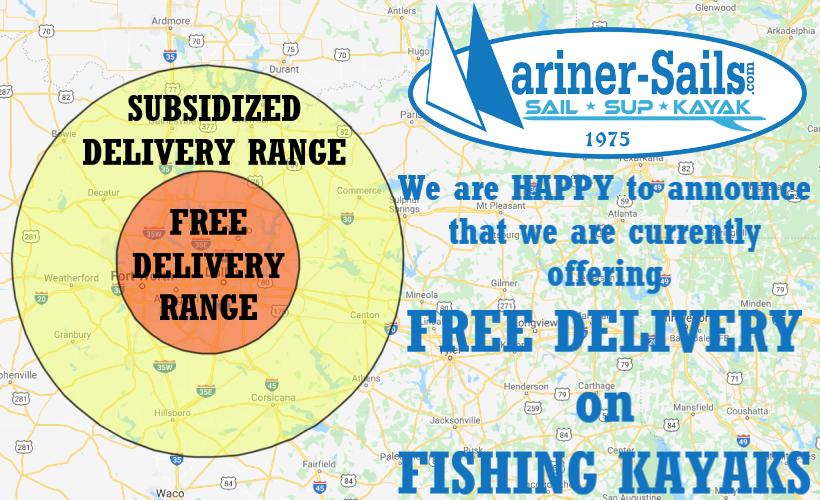 We are now offering local deliveries on Fishing Kayak and SUP purchases
While our showroom is currently off limits to the public we are still here fulfilling your web and phone orders.
Are you looking for a new Fishing Kayak or Stand Up Paddle Board?? We would LOVE to assist you with that purchase.
We are NOW offering Kayak and SUP deliveries to LOCAL residences.
Free Fishing Kayak Delivery*
Within a three business day delivery window
Up to 35 miles from Mariner Sails according to Google Maps driving directions 
After 35 miles and up to 75 miles there is a subsidized delivery fee of $2 per mile
Please contact us for more details...