ARIA 6.2 AIR
The inflatable Aria 6'2" AIR has a shape and design similar to the rigid board Aria, with increased volume to give increased stability in flight and on the water.
Conceived for easy riding and to give advanced performance for more experienced riders. Its generous 140L volume means you can learn to Wingfoil in total confidence. Stability on the water allows you to concentrate on handling the wing and making your first «flights». Very easy waterstarts.
The carbon fibre mounting plate under the foot pad is ultra-rigid and helps guarantee performance similar to rigid boards. The board's Drop Stitch vertical seam construction with glued under-and-over deck, hull and rail reinforcements gives it excellent strength and rigidity. It's light weight with no compromise on durability.
The avantages of inflatables: practicality, space gain when transporting and storing, safe landing when you fall off. The deck pad gives maximum ride comfort, also when you're kneeling.
KEY FEATURES & BENEFITS
HIGH PRESSURE DROP STITCH CONSTRUCTIONLight weight and « rigid » board
COMPACT LENGTH AND WIDE PROFILEStability on the water and in flight
REDUCED REAR ROCKER WITH HARD EDGEEasy waterstarts and increased forgivingness when touching/snagging the water. Never "sticks" to the water.
CLOSE-SET FOOT STRAP INSERTSAdapt easily to your riding style
ULTRA-RIGID CARBON PLATEHigh performance of a rigid board with the advantages of an inflatable, powerful pumping
DOUBLE-RAILPrecision-mounting of foil
EVA DIAMOND-GROOVE FOOT PAD AND KICKTAILPremium quality materials for maximum ride comfort
INTEGRAL HULL-MOUNTED HANDLEEasy transportation with the foil fitted
FOOTSTRAP INSERTSWith 3 foostraps included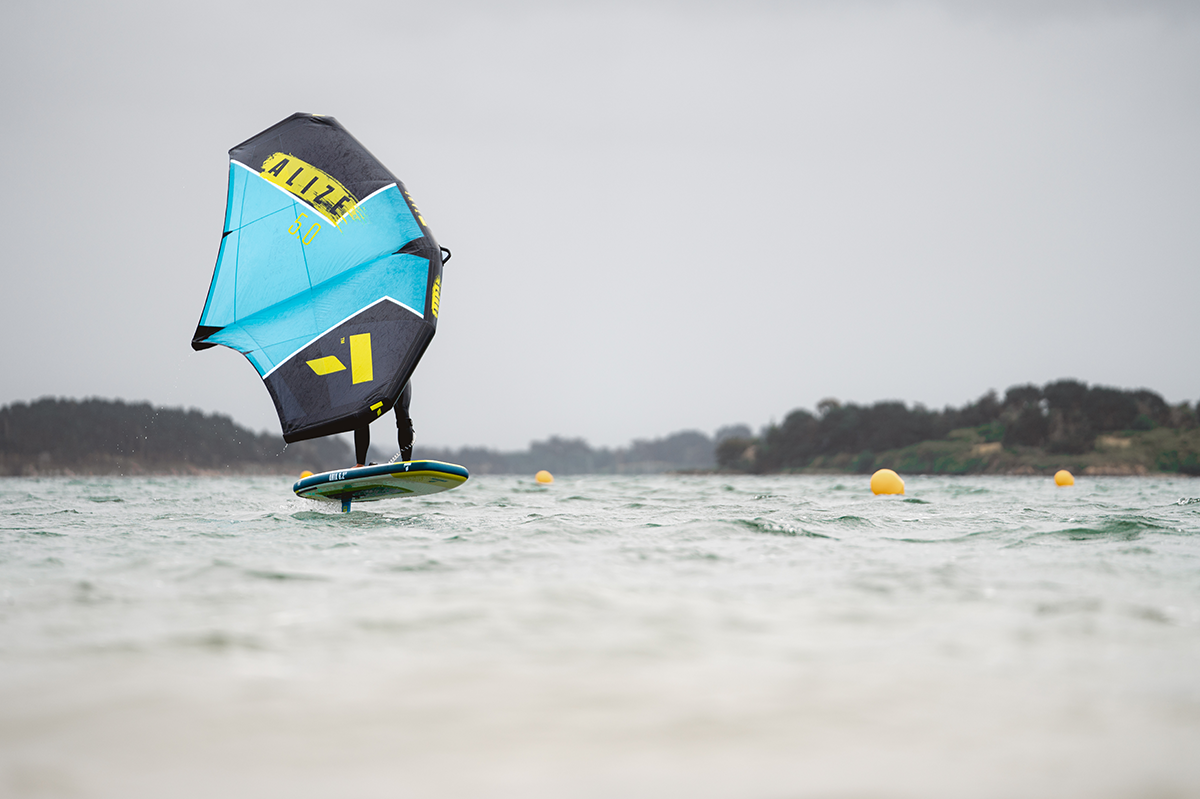 ---
TECHNICAL SPECS
Code108293

ModelAria

Max Riders Weight265 lbs / 120 kg

Length6'2" / 188 cm

Width31" / 79 cm

Volume140 L

Weight19 lbs / 8.6 kg

Thickness4,72" / 12 cm

Finbox Configuration Set UpDouble US box

Supplied fin(s)-

Handle TypeEZ Grab

Product TypeInflatable

TechnologyFusion Technology

Country of ManufactureChina
PACKAGE INCLUDES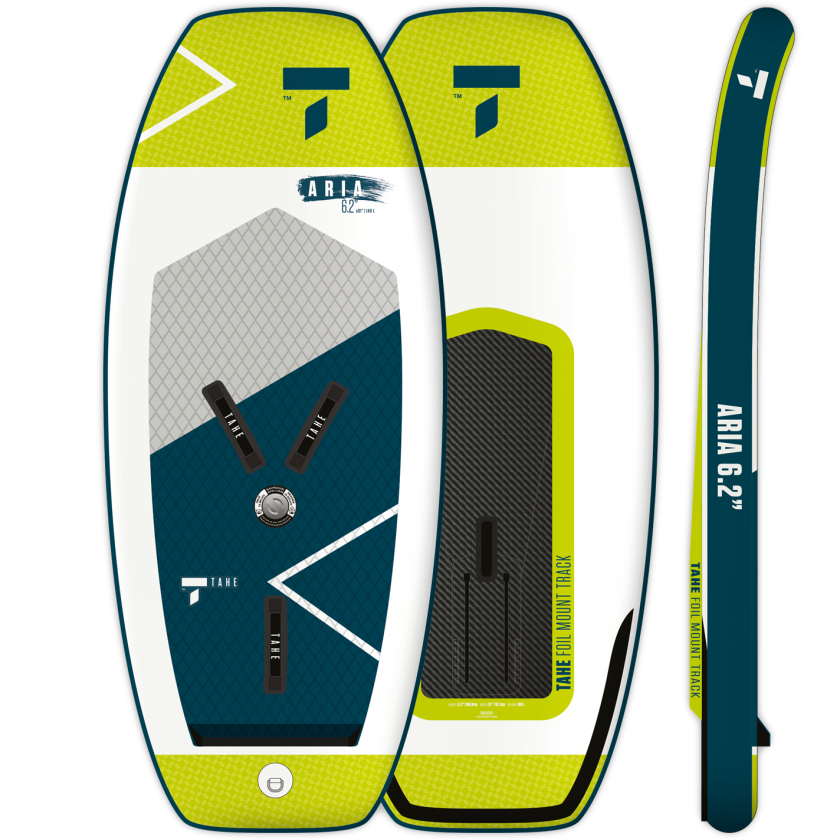 THE 6'2'' ARIA WINGBOARD COMES WITH:
1x 6'2'' Aria board
3x Footstraps
1x Leash
1x Repair kit 
Visit Mariner Sails retail store
Mariner Sails, Inc., 11110 N. Stemmons Fwy, Dallas, TX 75229, 972-241-1498
Come down to our retail store to experience the largest collection of Kayaks - be amazed by the vast options in accessories or come have a chat with our staff members - experienced sailors, kayak anglers, windsurfers - with over 100 years of combined "on-the-water" experience.

9am - 5pm Monday- Friday (Temporary Hours)
10am - 4pm Saturday (Loft Closed on Saturday)

Learn more about our store
Serving water sports enthusiasts for over forty seven years specializing in Kayaking, Windsurfing, SUP, Sailing and Sail Making.