Customer wanted the works on his first kayak. He's a crappie fisherman with very exquisite tastes!
Article: 2021 Hobie Compass SuperNova Led Lighting and accessories install
Written by: Duc Tran
Install by: Jon Worm
Install date: Nov. 3rd, 2021
When Mr. Simpson came into our store, he didn't know what he wanted. All he knew was he was that he wanted something smaller to fish from, since he is by himself most of the time. We had a nice conversation on which kayak would suit nice needs. He chose the Hobie Compass, and then his wife says you need lights! That's usually all it takes to green light an awesome install! 
We installed a SuperNova Extreme Kit with 20" Green led's in on the bow, 10" Green led's on the stern, and 4 - 4" Cool White led's for his interior lights! The green led's are going to get the crappie all stirred up and chasing the baitfish at night.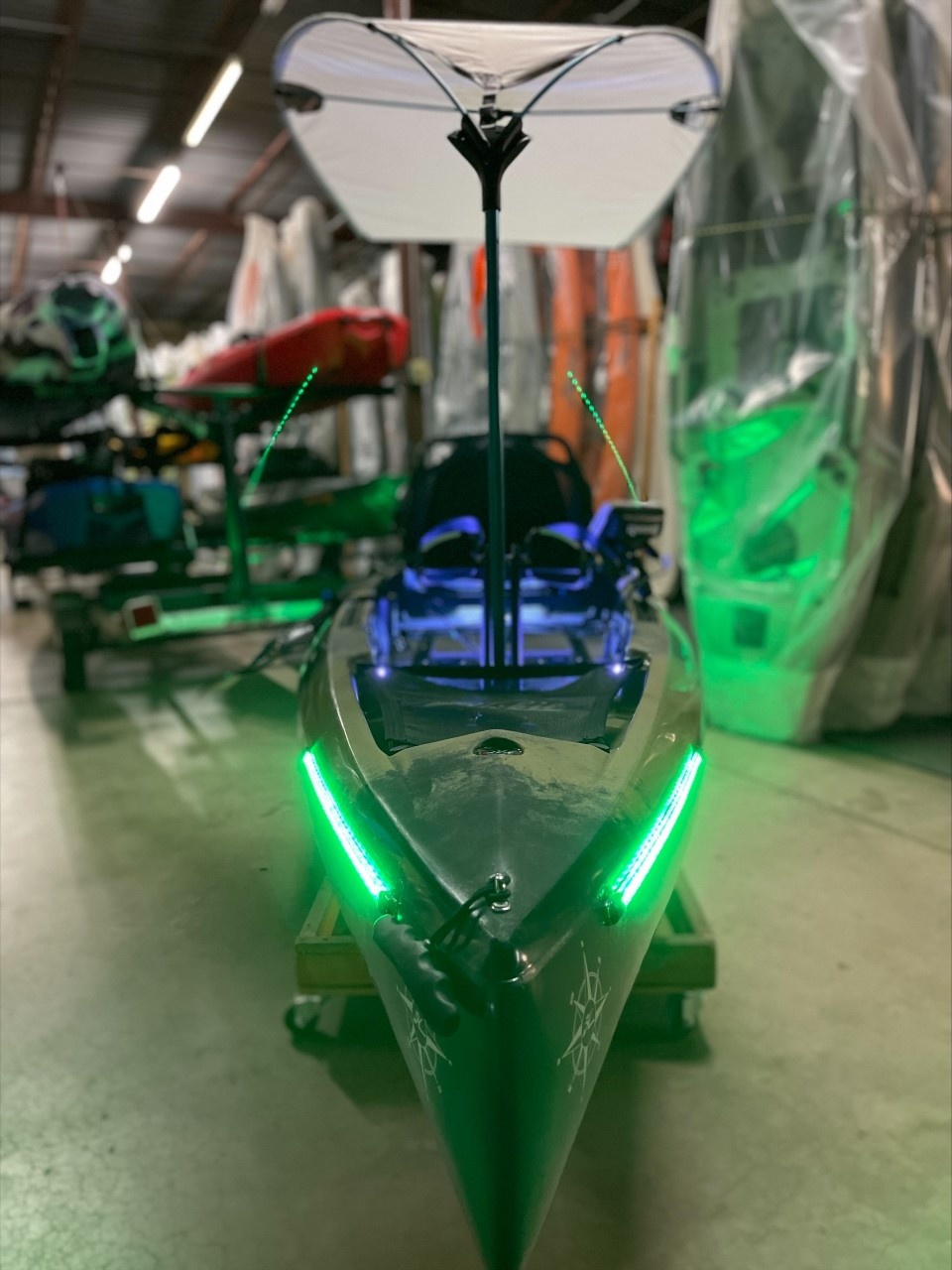 He also wanted a bimini to keep the sun off himself when he's yanking the slabs off the brush.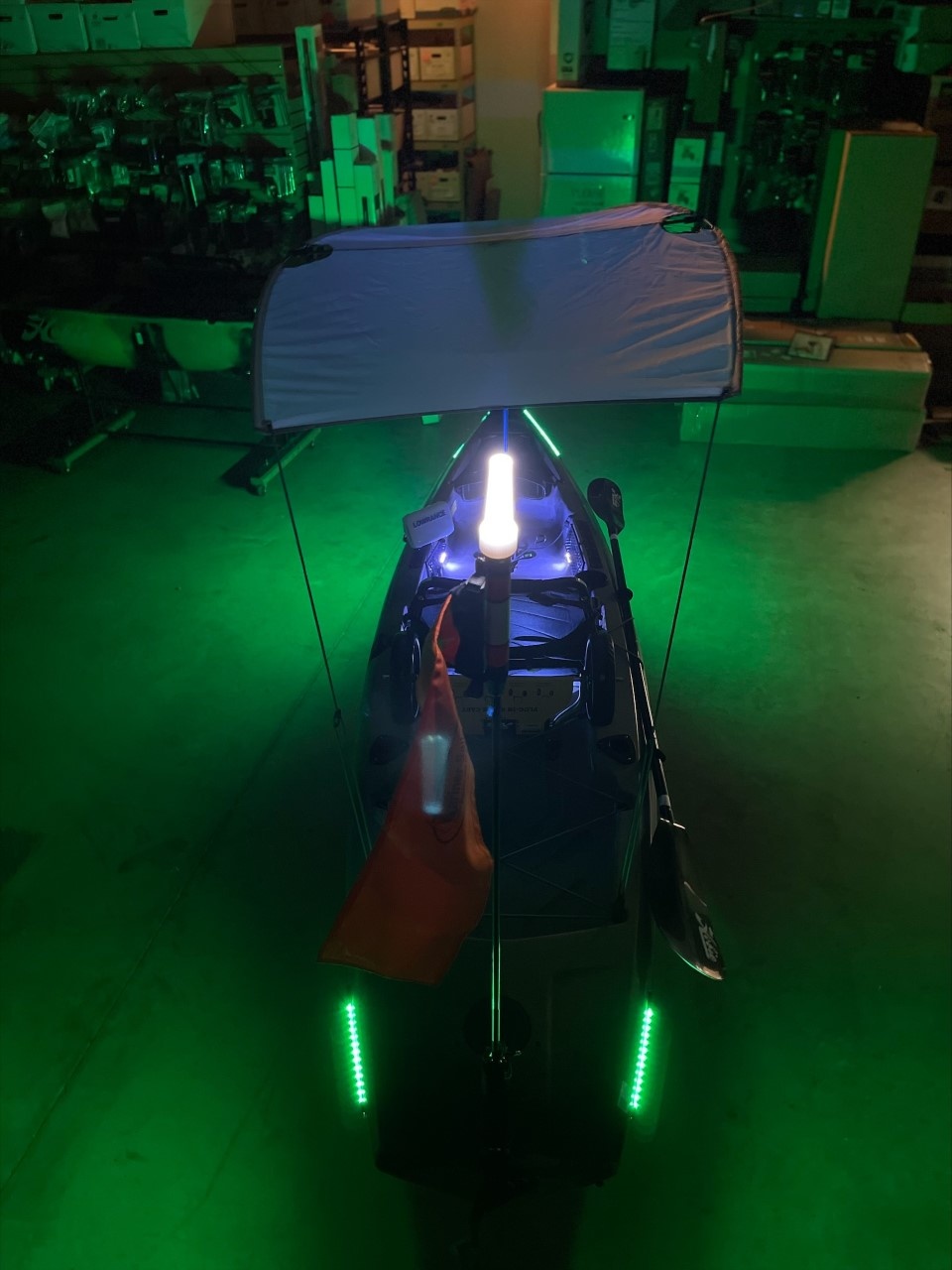 His graph of choice was a Lowrance Elite 5Ti!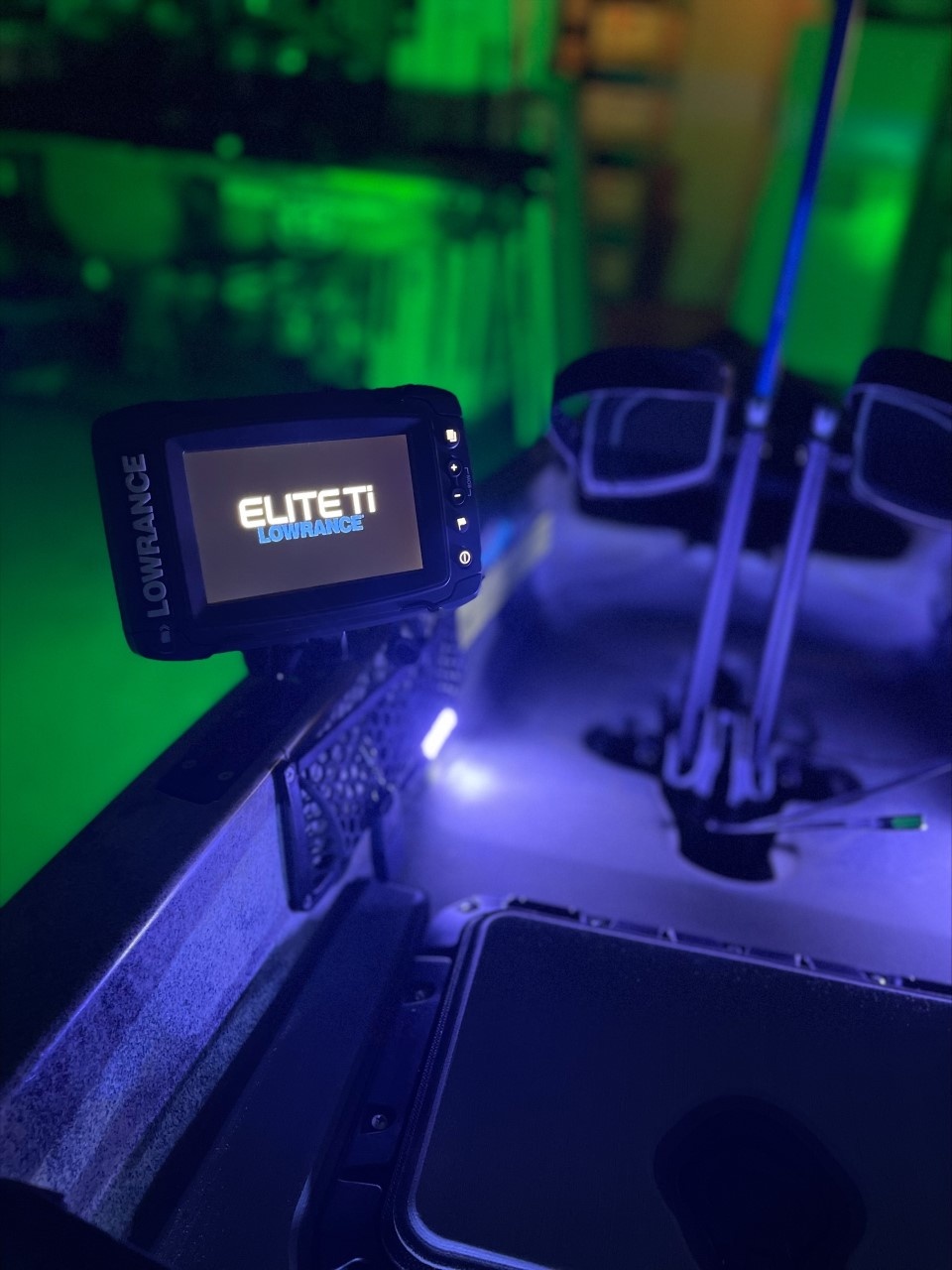 This gentleman planned to spend long hours on the water, so we added a Kayak Kushion!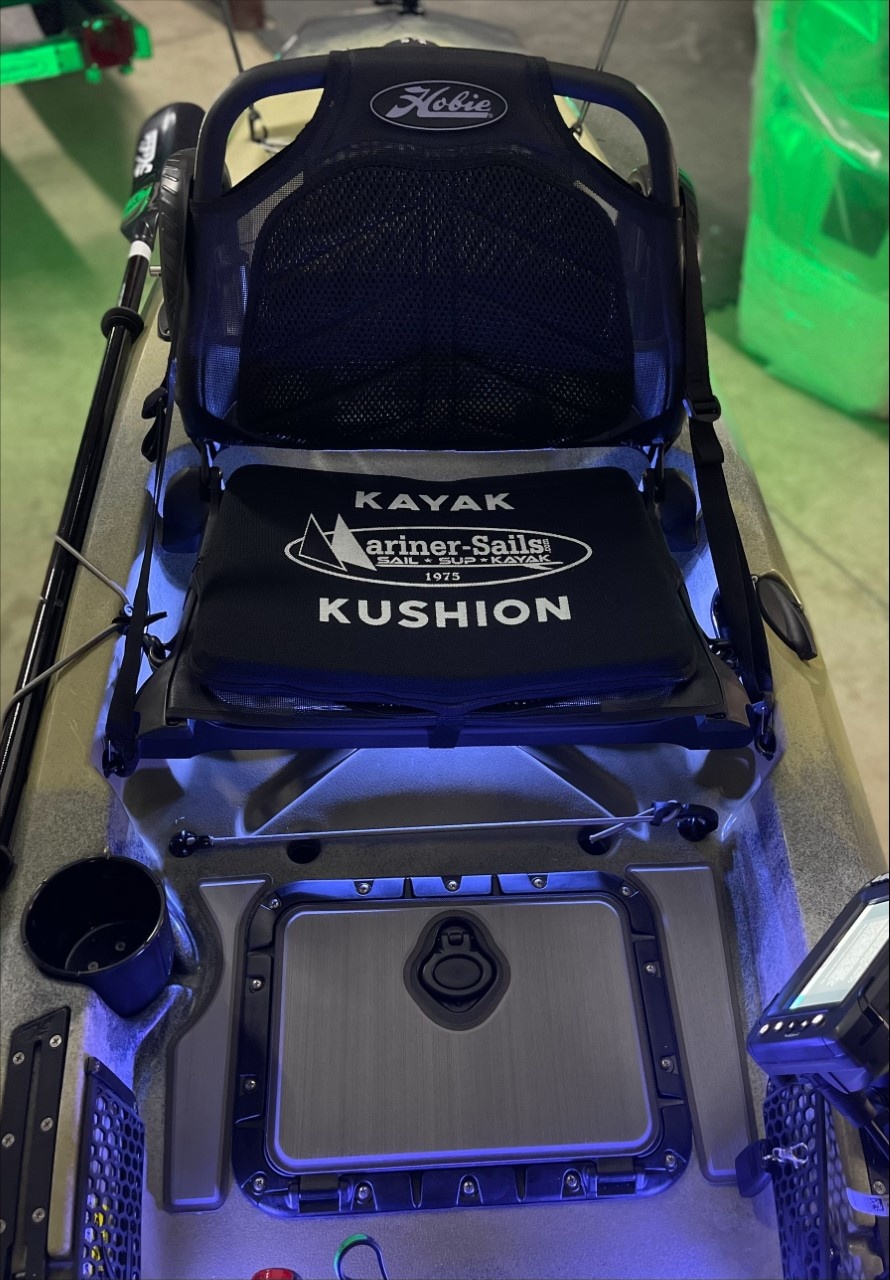 The YakAttack Visicarbon Pro makes you legal on the water after dark!
The 10" Green SuperNova Lights on the stern helps attract even more fish!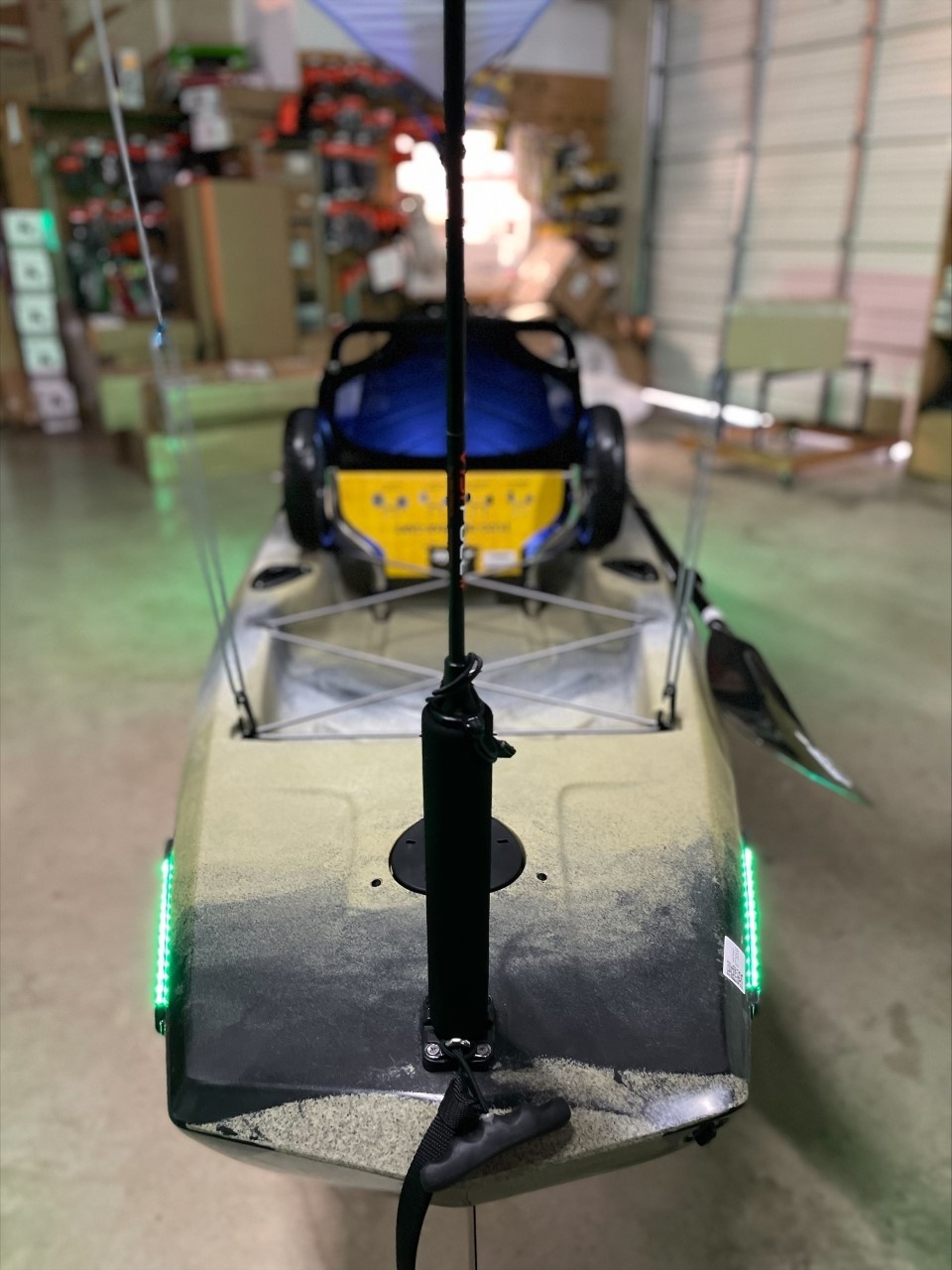 All his lights are wired to a FPV Power Distribution Hub that's mounted on a FPV Mast mount and powered by a Nocqua 10ah Lithium battery. He can turn off all the lights wirelessly through the remote.