Kayaks are more versatile, lighter, and faster than ever before and people are using these small boats for different adventures. Whether you use your kayak for weekend trips with friends or fishing, a good anchor anchoring system is a must-have.
All kayak anchoring systems are made up of three components: a boat, anchor, and anchor line. Get the right kayak anchoring system to for your needs. Mariner Sails offers a variety of kayak anchoring systems and anchoring accessories. We sell the following types of anchoring systems:
Mushroom Anchors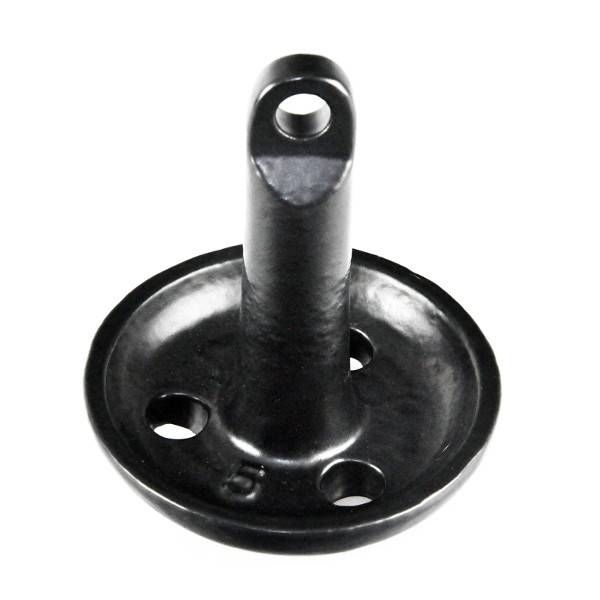 These simple anchors work best when fishing calm, protected waters. It's perfect for use in muddy, sandy, or weeded bottoms. A mushroom anchor can be used with anchor accessories which facilitate lowering and raising the anchor.
Grapnel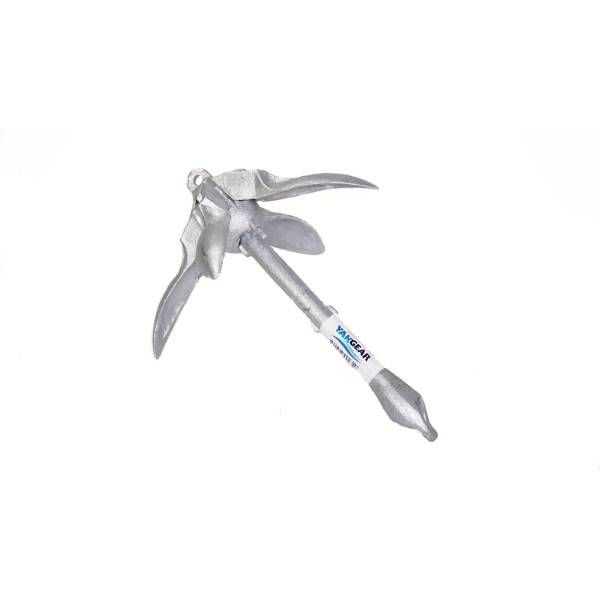 One of the more popular kayak anchors because of its lightweight and small size, these anchoring systems work well in moderate wind and current. The grapnel anchor has tines that fold up for storage and dig in when to the bottom or catch on bottom debris. The biggest negative of a grapnel is the possibility of getting it stuck and having to cut the rope. Grapnel anchors are relatively light in comparison to other anchors, and the tines fold up for easy storage.
Bruce Claw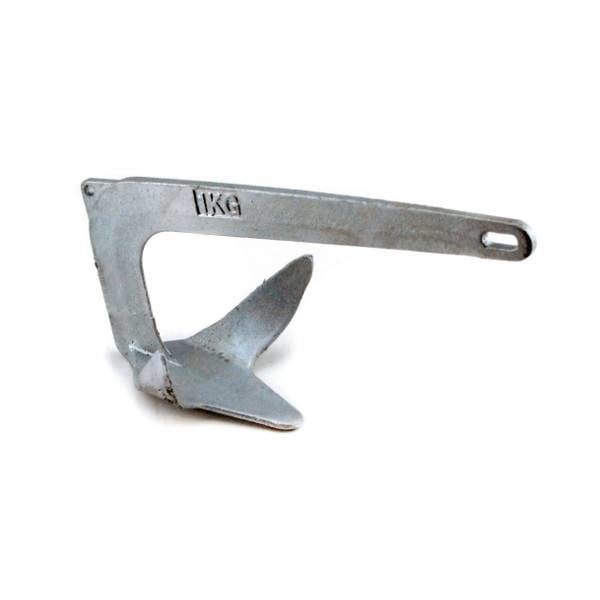 Claw anchors are the perfect anchor solution for fishing in coastal waters and beyond the breakers. The design of the claw anchor allows it to work effectively in the sand, silt, and muddy bottoms. The claw is lightweight and has great holding power.
The Stake Out Pole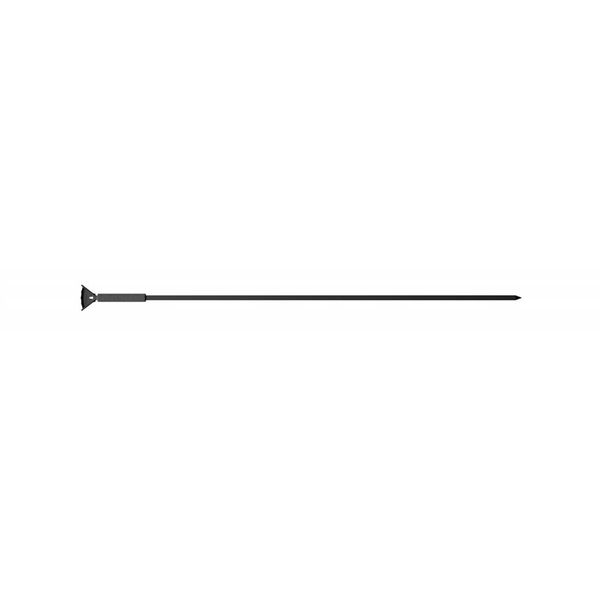 The stakeout poles is an alternative to a traditional kayak anchoring system. The stoke out pole can be stuck in the bottom of where you're fishing, and the top of the pole remains out of the water.
Drift Chute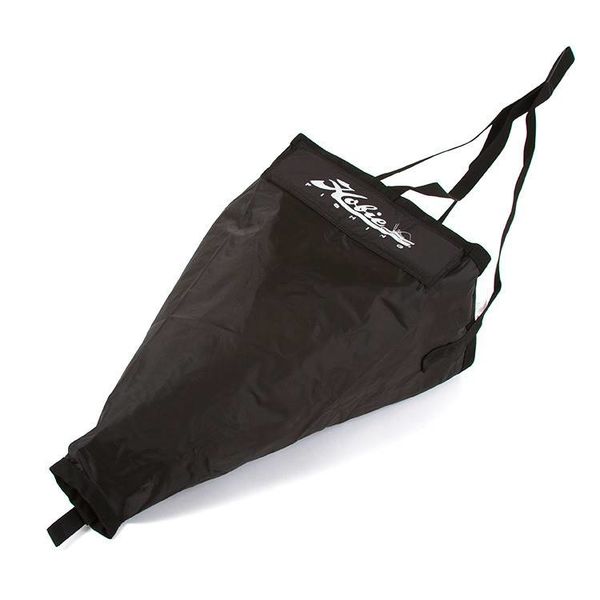 Sometimes you may want to slow down the rate of your drift, rather than anchoring the kayak. In this case, you need a drift chute. Once deployed the chute catches water, which slows you down. The drift chute is also effective when you're battling a large fish. When you're ready to go, simply pull it in and pick it up from the back.
Kayak Anchoring System Accessories
Anchor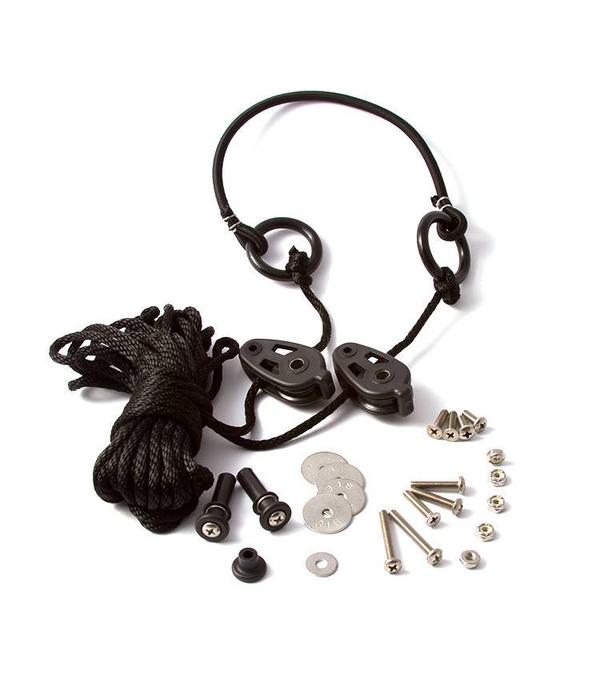 Considered a "must-have" by many kayak fishermen, the anchor trollery acts as an extension of the anchor line. It lets you get the anchor line shuttled to the stern or bow of your kayak. The anchor trolley allows you to stay in one place and face the direction that you want. It allows you to turn your boat around without having to reset your anchor. Visit YakGear for more information on the anchor trolley.
Anchor Wizard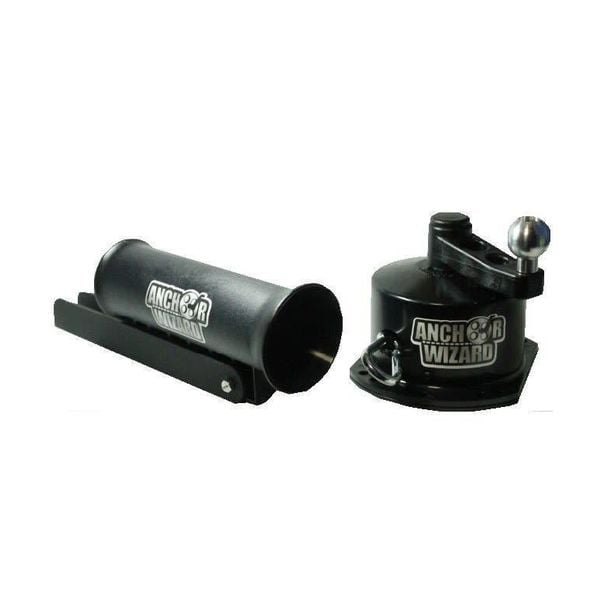 The anchor wizard makes it easy to set and retrieve your anchor. Never retrieve your anchor and overhand again. Anchor wizards are built to last and take the work out of anchoring.
Check out our complete line of kayak anchoring systems and kayak accessories. If you want additional information or don't see what you're looking for, please give us a call at 972-241-1498.
---
Visit Mariner Sails retail store
Mariner Sails, Inc., 11110 N. Stemmons Fwy, Dallas, TX 75229, 972-241-1498
Come down to our retail store to experience the largest collection of Kayaks - be amazed by the vast options in accessories or come have a chat with our staff members - experienced sailors, kayak anglers, windsurfers - with over 100 years of combined "on-the-water" experience.

9am - 5pm Monday- Friday (Temporary Hours)
10am - 4pm Saturday (Loft Closed on Saturday)

Learn more about our store
Serving water sports enthusiasts for over forty seven years specializing in Kayaking, Windsurfing, SUP, Sailing and Sail Making.