Join us for the 2018 Mid Americas Area Championship
All Hobie Cat sailors welcome! Classes for novice sailors & old salts. Come out & sail with us!
Schedule:
Friday, May 25th
Early arrivals welcome all day.
Saturday, May 26th - 8:00 am
Check-in and Registration 10:00 am – Competitor's meeting 11:30 am – 1st Warning Signal 6:30 pm – Dinner at DCYC ($25 non-racers)
Sunday, May 27th - 8:00 am
Coffee & donuts 10:00 am – Racing continues 1:00 pm – No starting signal after this time Awards upon scoring completion
Fees: Single hand $65 / Double hand $100. Pre-registration appreciated.
Dallas Location: Dallas Corinthian Yacht Club 1399 Yacht Club Road Little Elm, TX 75068.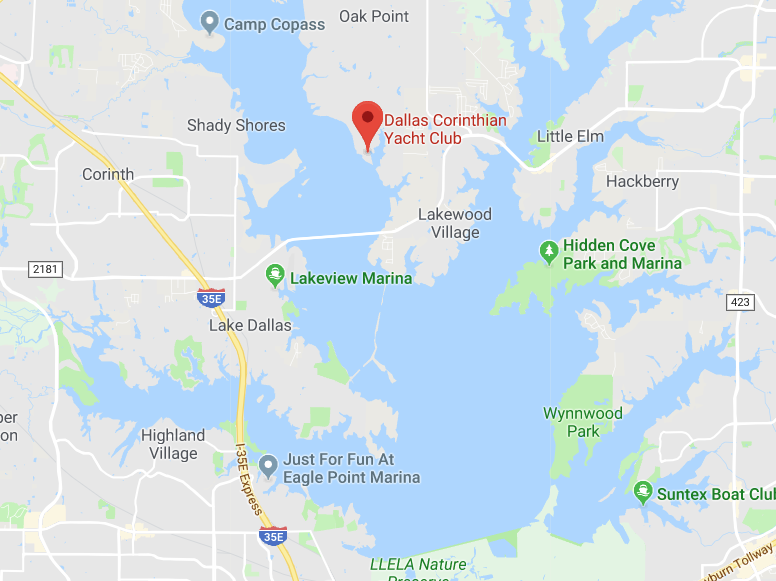 Click here for larger map
Organizing Authority:
Hobie Class Association of North America, hosted by Hobie Fleet 23

Classes: Regatta open to all class legal Hobie Cats. Classes & awards based on registration.
Insurance: Each team must show proof of $100,000 USD liability coverage
Rules: This regatta will be governed by the 2017-2020 Racing Rules of Sailing (RRS)
                    For more information call Mariner Sails 972-241-1498.